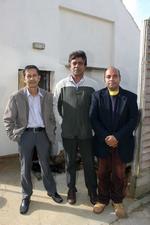 Plans for an Islamic Culture Centre in Sheerness high street have been approved by councillors.
The proposal to convert a room at the back of the former Crown pub was put forward by a group of Muslims which set up a charity to find somewhere to worship.
It was discussed by members of Swale council's planning committee at a meeting last night.
A condition has been put in place which means no call to prayer or any other amplified sounds can be heard beyond the building's perimeter.
For the full story, see next week's Sheerness Times Guardian.