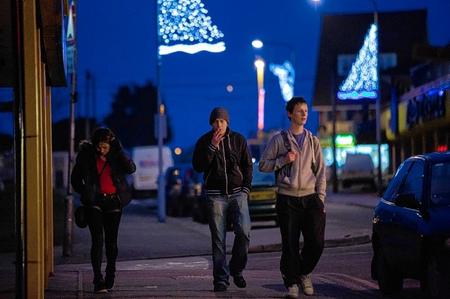 Move over Pinewood, Sheppey has staked yet another claim as a prime movie location with two short films being made here.
Following on from the big screen adaptation of The Sweeney, which was partly made in Whiteway Road, Queenborough, a pair of independent productions have been on the Island in the past month.
Students from the London University of the Arts are currently making a film called Number 203 in Queenborough.
Producer Jordan Harris, 23, said: "The film is a sort of science fiction, basically using the industrial location and great views across Queenborough seafront and the Hoo peninsula.
"The film is about a government agent who has been demoted and is doing the dirty work for this futuristic corporation, which controls society through the means of injections and cameras – very big brother."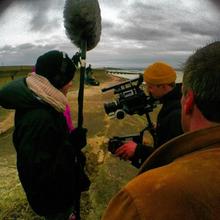 The crew is returning to the town this Sunday and there are plans to take some further shots around Gravesend, Chatham Docks and Whitstable.
The film is co-written and directed by undergraduate Gedi Grudzinskas, 27, and stars stage actor Mark Carroll.
The filmmakers have high hopes of submitting it to Cannes and South by Southwest film festivals, after its premiere at the London College of Communication Film Festival in Leicester Square in June.
Meanwhile, a coming of age drama called Pleasure Beach finished its three-day shoot in Leysdown at the end of last month.
It tells the tale of shy teenager Danny in a seaside town, hoping to lose his virginity along with young Romanian immigrant Andrei.
Together they meet Stacey, a faded beauty from the seedier side of town, who teaches the boys lessons in life and love.
Locations used include Ron Wood Fish and Chip shop, the arcades and the seafront.
It is written by Rick Hughes and features Frances Ruffelle, the mother of singer Eliza Dolittle, who previously starred in West End musical Starlight Express.
Location manager Erica Kacikova lives in Leysdown, so she was able to introduce the crew to the area.
The director, Paul Bassingthwaighte, said: "As soon as I saw Leysdown-on-Sea I knew it was the perfect location for Pleasure Beach.
"We were made so welcome by the local people and filming in the area was a fantastic experience."