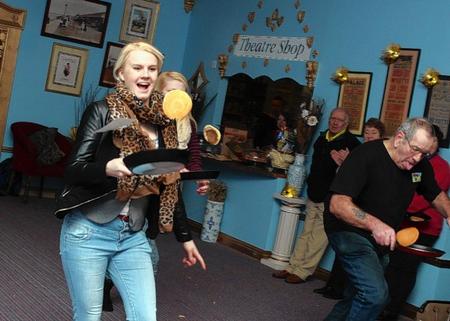 A record 104 flips won a college team th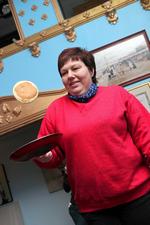 e prize at an annual Shrove Tuesday pancake race.
Jenny Hurkett organised the five minutes of madness, which took place this morning.
For a change this year, the sixth, it was held inside at the Blue Town Heritage Centre.
Five teams took part – two from Canterbury College Swale Campus, one from Sheppey Matters Community Allotments Group, one from Sheppey FM and one from the heritage centre.
Students from the college managed the most pancake flips in a minute and they also won the speed race.
Mrs Hurkett admitted things got a bit messy and thanked everyone who took part and McDonald's Sheerness for supplying the pancakes.
For more pancake race pictures, see tomorrow's Times Guardian.