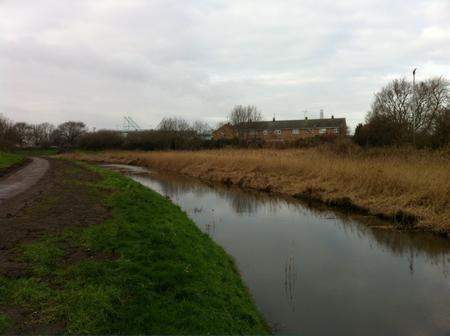 A stretch of water regularly full of dumped rubbish has had a drastic transformation.
Contractors from the Lower Medway Internal Drainage Board spent two weeks cleaning up the Fleet in Sheerness.
The footpath and Fleet are regularly used by the community and residents had noticed the increasing amount of reeds in the water.
Works carried out involved the removal of silt and the majority of weeds to make the area more accessible for walkers, as well as for wildlife.
It will also increase the capacity of the canal, ensuring any potential flood risk is reduced.
A large wheeled excavator and dumper was used as part of the clear-up and meant the closure of the footpath for safety reasons.
In August, more than 20 bags of waste, a bike and a shopping basket were among the items collected by volunteers in a clean-up. Last month, another clean-up also produced 15 sacks of rubbish.
A council spokesman said: "The works have now been completed and we hope that the local community will reap the benefits.
"A local allotment area has already benefited from the area by using some of the silt removed from the fleet as a form of soil enricher."
It is also hoped that come the spring, wildlife in the area will be able to expand.
Sheerness West councillor Steve Worrall, who had praised the decision to undertake the work, is delighted with the results but said he wanted to ask people not to spoil it for everyone else.
"I think it's marvellous and it's a credit to the council and drainage board," he said. "But could I make a request that those who want to try and destroy it – just leave it alone.
"There's many residents that get pleasure from it, but there's certain people who throw things in to destroy it.
"If you can't enjoy it, keep away."