A dad diagnosed with kidney disease has launched a campaign to get a dialysis unit at Sheppey Community Hospital.
Kevin Edwards, of Harps Avenue, Minster, only found out something was wrong when he had a routine check.
He was sent to hospital the day after and he was diagnosed with chronic kidney disease.
The 49-year-old has to travel to Maidstone Hospital three times a week to have dialysis, with a view to having a transplant when a match can be found.
As his wife Alison works, she is unable to drive him so the trips are organised and paid for by the NHS, at cost to the taxpayer, he said.
Mr Edwards, who is a referee for the Sheppey Sunday League, said: "I didn't even know I had it – I had no symptoms or anything.
"I thought it was a joke when they sent me to the hospital – it was completely and utterly life changing and a big shock.
"I still don't feel poorly – the dialysis just makes you very tired because they take all your blood out, clean it and put it back in.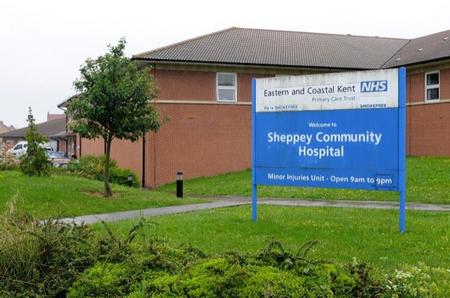 "We need a dialysis unit on the Island – there's enough people on Sheppey who have to travel to warrant it so it would pay for itself."
Mr Edwards has started a petition and in three hours it received 119 signatures.
He has also launched a Facebook group called Minster Dialysis Unit Appeal.
The former lorry driver has had to give up work and says there should be more help in place for people who have never had to claim benefits before as he has no idea what he's entitled to or how to get it.
"Everyone I spoke to agreed and I couldn't get away from doorsteps with people wanting to tell me a story."
He said there were people who have lost relatives who they believe would be alive if there was a unit on the Island. It's terrible and absolutely disgusting."
I would urge everyone of the age of 45 upwards to get their blood pressure checked every year – I never thought it would happen to me."
Mr Edwards will also be at the clock tower in Sheerness on Saturday from 9.30am to collect signatures.
---
Once Mr Edwards has finishing collecting signatures he will present the petition to MP Gordon Henderson, who is in support of the campaign.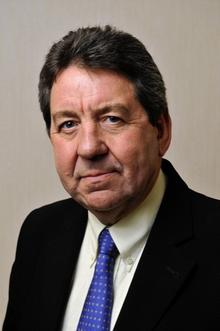 He says he has been concerned for some time about the lack of dialysis treatment in Sheppey and Sittingbourne.
Mr Henderson had been helping a woman from Bay View who had to visit Canterbury every day for treatment.
He said: "Her journey took several hours each way because the ambulance was routed to pick up other patients and by the time she got home she was so ill she was unable to go for the following day's treatment.
"We managed to resolve that issue, but it did raise a general problem about the location of dialysis equipment.
"I have been pressing the health authorities ever since to set up a satellite unit on Sheppey or provide equipment for use in the home.
"Such equipment is available, and is suitable for some patients, but we need more of it.
"I have to say the renal services have been quite encouraging in acknowledging the need, however, Kevin's campaign will help to convince them to provide services locally as quickly as possible, which is why I am more than pleased to support him."