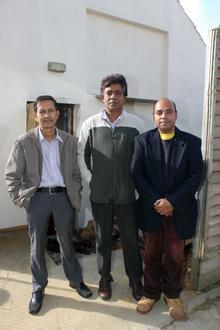 A plan to convert a room at the back of a pub into an Islamic centre is expected to be approved by Swale council's planning committee tonight.
Members of the charity Sheerness Islamic Culture Centre have requested the change of use for part of the Crown Hotel in the High Street.
The building is currently not used and the group hopes to be able to officially use it as somewhere for worship.
According to the planning application, it will be used for Friday prayers from noon to 2pm and five times a day for 10-minute prayer meetings.
Outside these times, the building will be used for occasional meetings and functions associated with the Islamic community.
The group also plans to make the venue available for private hire as a function room, and proposals are being considered to keep the main area as a restaurant.
Swale council has received 10 objections, but received even more when the application was initially put in by another applicant on behalf of the charity, which has since resubmitted it.
Eight of these representations are said to be racist, discriminatory or inflammatory and did not contain any objections on planning grounds.
Concerns raised on planning grounds include a lack of demand for such a centre on the Island, increased parking problems and potential for noise and disturbance.
If it is approved, there is a condition that no call to prayer can be played amplified outside the building.
A report prepared for councillors by planning officer Rob Bailey says he thinks the centre could enhance the character and appearance of the area and has recommended permission is granted.