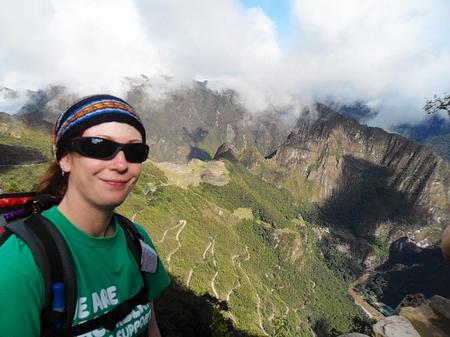 A health care assistant has been on a South American adventure to raise money for charity.
Maria Langworthy, of Scocles Road, Minster, spent 10 days trekking along the Inca trail in Peru last month in aid of Macmillan Cancer Support.
So far £4,678 has been donated for her efforts and money is still coming in.
It is not the first time the 25-year-old has flown to distant places in the name of charity – in 2006 she raised more than £4,000 for Cancer Research UK by walking the Great Wall of China.
It took her two years to save enough to go on the trip, which she originally set out to do as her grandmother, Irene Jones, was being treated by Macmillan nurses when she was going through chemotherapy.
Irene died in March, which made Maria more determined to do a big challenge.
When they arrived, the hikers spent a day acclimatising to the high altitude before setting off for the ancient Inca site of Machu Picchu.
Maria, who works at Boots in Sheerness, said: "We were camping out in tents. It was really good as I quite enjoy camping.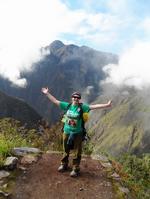 "There were 40 of us in the group. They were so friendly and all our guides were good as well.
"It wasn't that hot. Most of the time it was pouring with rain all day, every day.
It was only once when we got to Machu Picchu, that the sun came out and we all got sunburnt. The rest of it certainly tested out your waterproof gear."
Along the way they stopped at Dead Woman's Pass, which is 13,829ft above sea level and is the highest point on the trail.
The journey was not for the faint-hearted as Maria said 80% of her team were frequently sick and at times moved slowly due to the lack of oxygen.
Luckily she had taken up swimming in preparation to help her lungs cope with the high altitude.
Maria thanked Minster Post Office, Boots, Hairy Monsters, Aesica, Hythe House Fostering Agency and Asda for their support.