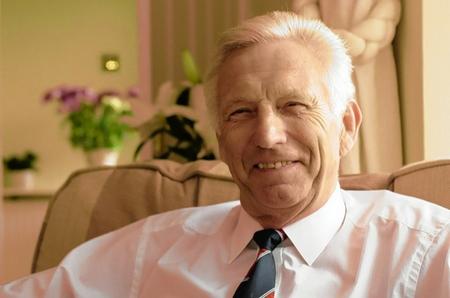 The newest governor at the Isle of Sheppey Academy is hoping his decades of teaching experience can change people's attitudes towards the school.
Douglas Kimber wants to help the institution achieve an outstanding Ofsted grade and promote the positives about the Island to the local community.
The 68-year-old, who also sits on the board of Minster Primary School, was put forward for the voluntary role by Kent County Council.
The grandfather-of-one is a former head teacher of Maplesden Noakes School in Maidstone and was the head of Physical Recreational Education (PRE) at Sheppey Comprehensive, from 1976 to 1980.
He has also taught in his home county of Yorkshire, was a deputy and acting head at Aylesham and lectured in a teacher's training college.
At the end of his career he was asked to join Kent's Secondary Transformation Team which advised and trained senior leaders at secondary schools.
The Norwood Rise, Minster, resident, who lives with his wife of over 40 years, Sheila, said: "The thing I enjoyed most was when the parents and teachers were working together to help kids.
"I'm really keen on getting the Island to be positive about itself.
"My experience is that you get the students to see what they are working towards.
"That means getting employers and higher education to show what is expected."