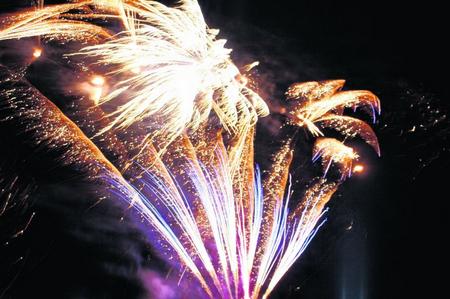 Fireworks in Queenborough that had been cancelled due to safety fears have been given the go ahead at a different location.
Organisers were told they could not hold the traditional display at Crundells Wharf following the town's torchlight parade tomorrow (Sunday).
Aesica, which owns the land, said it would not be safe for the public.
Queenborough Harbour Trust came to the rescue of the town council by allowing the use of the causeway, at the end of High Street.
The pyrotechnic display will take place over the water.
Sheppey firefighters are to attend to hand out leaflets and remind residents of simple steps they can take to protect their homes from blazes.
Chairman of Queenborough Town Council's Christmas Lights Committee, Sue Simpson, said: "We are quite disappointed that after all these years we have been stopped but we have found and alternative site and we are hoping it will be as big as last year."
Participants for the torchlight parade are asked to gather at The Gateway, Rushenden Road and King George's playing field, off Castlemere Avenue, at 4pm for a 4.30pm start.
The processions will meet at the roundabout at the junction of Rushenden Road and Railway Terrace before going up High Street for a carol service at the park in Park Road and fireworks display.