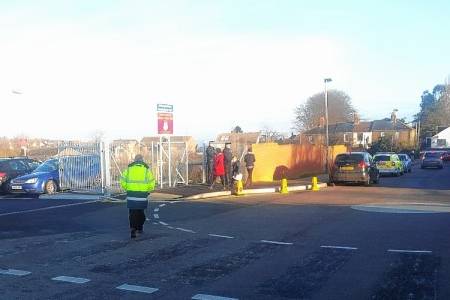 A man arrested on suspicion of possessing a knife near a Sheppey school made no attempt to approach the buildings, police have said.
He was parked in the access road to St George's primary, close to the mini roundabout near the school entrance.
Witness Steven Searle was two cars behind the suspect's parked vehicle when officers detained him at around 3.15pm yesterday.
He said the man appeared unsteady on his feet.
Mr Searle saw a policewoman remove a knife from the front of the vehicle as well as an axe with a plastic sheath.
The father of two pupils at the Chequers Road school said: "He didn't even put up a fight. One of the police officers cuffed him almost immediately."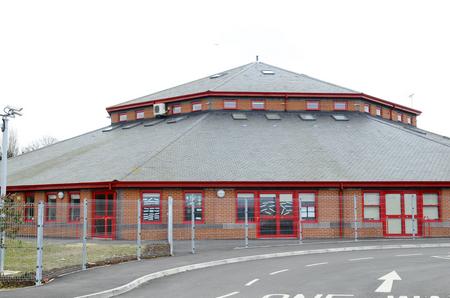 A spokesman for Kent Police said: "Officers detained the man, who is currently in custody assisting with our enquiries.
"This is being treated seriously by Kent Police, however we would like to reassure the public that this was an isolated incident and officers attended the scene and got the situation under control very quickly.
"No one was injured and no weapons were used. No attempt was made by the man to approach the school."
Officers were at the school this morning to reassure concerned parents and neighbourhood inspector Noel Stanley is meeting today with head teacher Howard Fisher.
Children at St George's were kept back for 20 minutes after leaving time at 3.10pm after police warnings of a dangerous man outside.