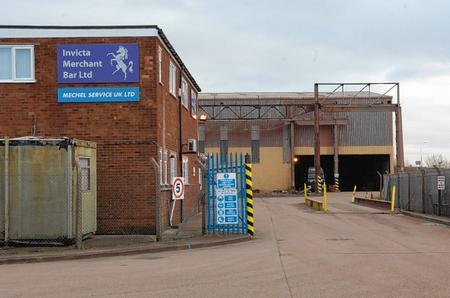 There is hope for the future of a Rushenden rolling mill despite news of further impending job losses.
All of the remaining 22 employees at Invicta Merchant Bar Ltd have received written notice of redundancy.
Of those workers, it still has not been decided who will remain on the site when a 30-day consultation period ends on February 28.
There is still a chance the Rushenden Road site could re-open, as the executive director Stephen Boyce revealed.
He said: "We are in negotiations with a buyer who intends to restart the plant, but we are still at the early stage of talks."
MP Gordon Henderson said he was unaware of the discussions, but added: "I knew they were looking at an alternative but, in the current European economic climate, the problems facing all steel makers, I would not have thought anyone would be looking to buy."
In December, 56 jobs were lost as the mill's Russian owners, Mechel Steel, made the decision to stop production.
The increase in electricity, gas and environmental costs were blamed for creating too much risk for the parent company.
The remaining 22 staff were kept on to dispatch the remaining finished material.