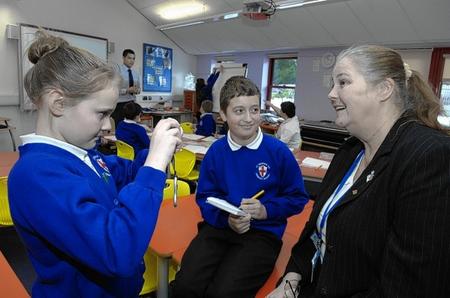 Read all about it, eager pupils at a Sheppey school are putting together a newspaper which will go on sale.
A class at St George's Primary is getting ready to take part in a model newsroom as part of their literacy lessons.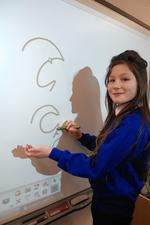 They are learning about the different parts that make up national and local publications, how to write stories and what it is like to be a journalist.
Next week the Year 6 children will take on roles including reporter, editor and photographer, while one will be in charge of advertising.
Sheerness Times Guardian reporter Lewis Dyson and photographer Chris Davey visited the children on Thursday to tell them about their jobs.
The intrepid newshounds were shown some shorthand and how photographs are taken and made ready for the page.
Teacher Tracey Parker said: "The children think it is really cool to be doing a newspaper and they are really excited about the project.
"I'm happy to be creating the work force of the future."