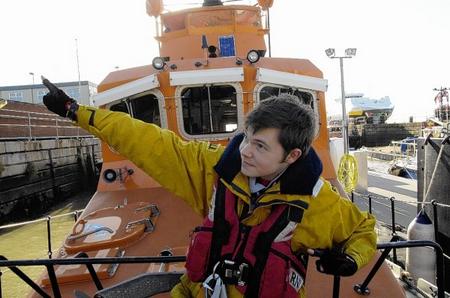 A lifeboat volunteer says his experiences at sea have inspired him to run the London Marathon to raise money for the charity.
Arthur Ormesher, of Medway Road, Sheerness, is taking part in the 26-mile race on Sunday, April 21.
The 20-year-old has been a crew member on both the inshore and all-weather lifeboats at the station in Sheerness docks since he was 17.
Although he is in his second year of a Transport and Business Management degree at Loughborough University, he keeps his commitments during the holidays when he is back home.
Arthur said: "I get to see how the money is spent and how the money works, being on the boat myself and being able to work as one of crew.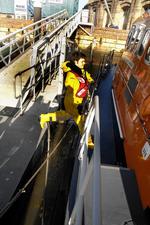 "The operations are so expensive to do yet so many lives are saved as a consequence."
The student has previously taken part in the Paul Trigwell 10-mile Island run and tried to enter the London Marathon last year, but was unsuccessful.
He said: "I have always wanted to do it and this year I was lucky enough to get through on the ballot; it's a bit of a lottery.
"I feel a bit nervous about it because obviously it's going to take a lot out of me, but hopefully, if all the training I am doing comes together, I feel confident I will be able to do it because I try to keep fit anyway."
At the moment he is regularly running distances of two to three miles to develop his running technique, as well as a 10-mile run each week to build up his stamina.
He is planning to step it up soon as the date looms ever nearer.
A total of £140 has been raised so far, including one donation of £100, towards a target of £500.