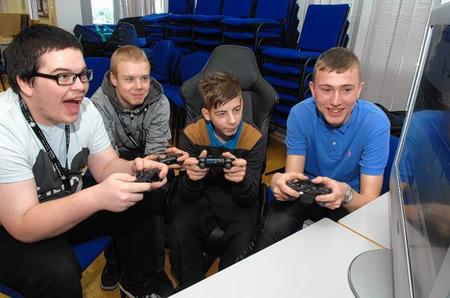 Oliver Smith's latest test results show that his condition is stable.
The four-year-old, who has the childhood cancer neuroblastoma, was at the Royal Marsden Hospital, London, for scans earlier this month.
Mum Natalie, of Coral Road, Minster, got the results last Wednesday and they show the tumour remaining in his head has stayed stable. She said: "I am so, so proud of Oliver and all he has been through.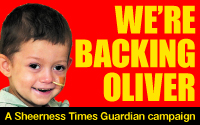 "He is still so happy and just takes everything that is thrown at him, keeps smiling and gets on with it."
Since Oliver was diagnosed, his family has been campaigning to raise £150,000 for treatment he could need in Germany if his condition worsens.
Numerous events have been held across Sheppey to support the Oliver Smith Appeal. So far, Islanders have raised £92,418.
On Thursday,feb14 students at Canterbury College Swale Campus organised a video gaming day to support the campaign.
Those who took part had to pay £1 to enter a gaming room, which the main hall at the college in Bridge Road, Sheerness, had been transformed into.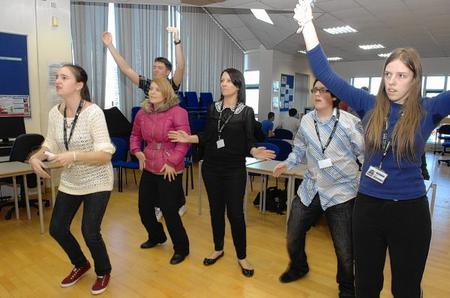 Inside they had the chance to do a dance workout by playing Just Dance on Nintendo Wii, practice their rock skills with Guitar Hero on X-Box or face off against each other in a Fifa football tournament on PlayStation.
Retro gamers could play on the 17-year-old Nintendo 64 or get into a sweat by trying the Xbox Kinect where games are played by sensing and responding to body movements.
It is hoped the event will have raised about £50 to boost the appeal.
One of the organisers was Martin Kinch, 20, who is studying ICT at the College. He said: "Everyone strongly felt that we should support Oliver.
"It is a good feeling to help a local cause, especially something as important and worthwhile as Oliver's appeal."
The students also raised money for Oliver last summer, when they donated proceeds from their hairdressing show.