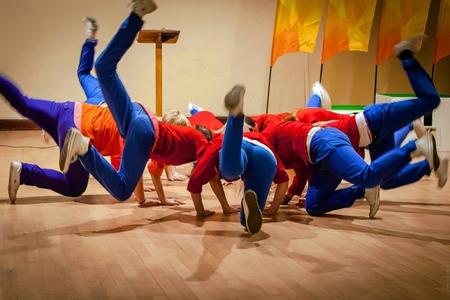 by Lewis Dyson
Sheppey had several winners at an awards evening honouring the best sporting talent in Swale borough.
There was an Olympic theme with gold, silver and bronze medals handed out to the athletes and volunteers on a podium at Wyvern Hall, Sittingbourne, on Saturday.
Paralympic bronze medallist Ross Wilson, 17, of Minster, was crowned Junior Disability Sports Performer of the Year for his table tennis heroics at this year's Games.
Tim Bell and Stan Hampshire were jointly given the Senior Volunteer of the Year title for their work with the Isle of Sheppey Sailing Club's Even Keel disability sailing project.
Gold in the Senior Sports Team category went to the Sheerness-based St George's Bowls Club's ladies triples team, who won outdoor county and national championships this year.
Former Halfway Houses Primary schoolboy Steve Brown, who captained the Great Britain wheelchair rugby team at the Paralympics, won gold in the Senior Disability category.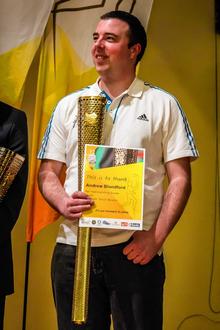 Presentations were also made to residents of Swale who took part in the torch relay and Olympic and Paralympic gamesmakers. A demonstration was given by Sittingbourne & Faversham Taekwondo Club and hip-hop and street dance group Shake That Dance School put on a display.
Andrew Blandford, of Galway Road, Sheerness, was a volunteer at this year's Games and also works for Swale council's IT department.
He gave a talk about his role as a torch bearer.
The evening was rounded off by a raffle that raised £279 for the Swale Youth Development Fund.
Marge Millar, chairman of Active Swale, said: "It appeared everyone had an excellent evening. We had a really vibrant programme. It was nice that we were able to give recognition to our local torchbearers and gamesmakers, and seeing all the local winners was especially pleasing for myself as a long-term resident of Swale."
The ceremony was sponsored by Swale CVS, Kent Sport Leisure and Olympic Service, Kent County Playing Fields Association and Swale council's sports development unit.
Among those handing out honours were Linda Ludgrove, who competed in swimming in the 1964 Olympics in Tokyo, and Mayor of Swale Cllr Pat Sandle.