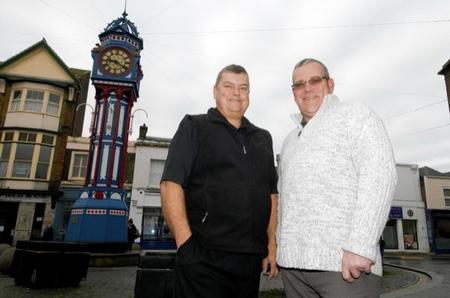 An Island group is literally planning to paint the town after it was awarded the entire £45,000 share of a regeneration grant.
A total of £100,000 was made available to the borough's three town centres through the High Street Innovation Fund, launched by Swale council on August 13.
Sheerness was allocated the lion's share of £45,000 and on Friday it was announced the whole lot would go to the Sheerness Town Team, which is made up of traders, community organisations and council representatives.
Among the winning ideas is the Paint the Town event, planned for next spring, to encourage community to get together to brighten up shop fronts.
Another proposal is to use an empty shop to create a hub for community and creative use, as well as an incubator for start up businesses.
Alongside this it plans to hold a series of events through out the year to attract visitors.
The chairman of the Town Team, Pete Giffen, said the money would create a lasting improvement to the town.
The owner of O.So.U in the High Street said: "This is just the start, it is going to be the tip of the iceberg.
"The High Street is for the community and at the end of the day this is a chance for Sheppey's retailers and community to get together and build a high street that they want."
"We didn't do the bid around [Swale council's criteria] but as it turned out everything we did met what they were expecting.
"I think they are quite excited about what we have planned."
Last month the Town Team was awarded £10,000 by the Department for Communities and Local Government.
Cllr John Wright, cabinet member for regeneration, said: "All demonstrated some elements that we felt would bring improvements to the vibrancy and sustainability of our town centres, and there were some difficult decisions to make.
"Most importantly we were looking for bids that showed enthusiasm and commitment to make a real difference."
A total of five local groups across Swale submitted bids by the deadline of October 15.