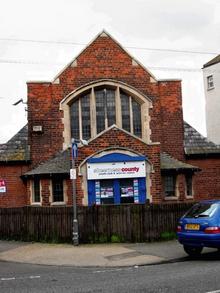 A club for young people has been thrown a lifeline just over a week before it was set to close its doors after 52 years.
Kent County Council (KCC) is offering an 18-month lease of The Sheerness County Youth Centre, in Broadway, Sheerness, to a charity.
In November, the authority announced the building will not be included in its new model for youth services, which would have seen it closed and services run from Sittingbourne.
It is understood the new arrangement has not yet been signed off but if given the go-ahead the project would be run by a group of 10 volunteers.
Senior youth worker Ray Featherstone, who retires at the end of the month after more than 50 years at the site, is offering his services.
A team of eight qualified staff, who have previously worked with youngsters at the centre, are also on board as is a cleaner.
It is hoped doors will reopen on January 15 after a two-week break.
A new name for the site has not been decided, but registered charity Sheerness Youth, formerly Sheerness County Youth Centre Trust, will oversee its running.
Under new plans, the centre would be open on Tuesdays and Wednesdays and there would be a fortnightly disco on Fridays.
Youngsters who use the club were told that it might stay open at a disco night and were said to be "over the moon".
Most of the equipment, which includes DJ decks, a table tennis table and a video camera, would stay as it was paid for by the charity.
Sheerness Youth is seeking to appeal to other Island charities to help it keep the centre open.
Daphne Mannering, chair of the trustees for Sheerness Youth, said: "On behalf of the charity, I would like to say how delighted and much relieved I am that the Sheerness youth club has been offered an 18-month lease by KCC.
"I am so indebted to Ray Featherstone, members of his qualified staff and the cleaner who would be working on a completely voluntary basis."
Restoration Youth, a community project, has been granted a three-year contract by KCC to provide youth services in the town which includes a cafe run by young people.