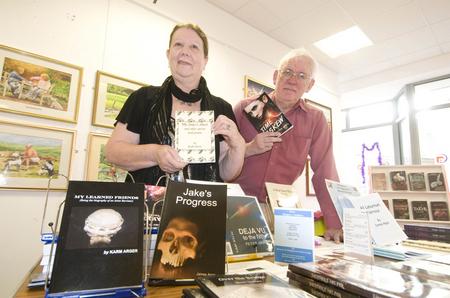 Readers got the chance to have a chat with authors at a meet and greet session.
Six members of Sheppey and Sittingbourne Writers' Group were at the Sheppey Gateway in Sheerness.
James Apps, Peter Apps, Yvonne Hughes, Lisamarie Lamb, Anthony Padman and Ruth Partis were there to speak to the public and sign copies of their books, which were on sale.
The group's literature ranges from science fiction and murder mysteries to children's stories and poems.