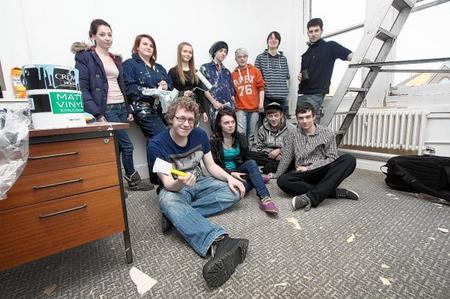 Here is a first look at the redecoration work being carried out at Swale council's former district office by young people.
The building in Trinity Road, Sheerness, has been empty since 2011 and has now become the new home to the Kent County Council funded group, Restoration Youth.
Up to 25 youngsters have been involved since last week, painting and plastering six of the rooms after raising money towards the renovation.
Other groups involved are The Prince's Trust, a church group called The Noise and CSK, formerly Connexions.
Youth worker Dan Pyke, who is overseeing the project, estimates another £5,000 is needed to cover the cost of new flooring.
He said some of the painting needed to be done professionally upstairs and he is in talks with the prison service to see if inmates can knock down a wall for a hall upstairs.
Jewsons donated £50 worth of materials while Wilkinsons has given them a discount on paint.
Mr Pyke hopes it will all be finished by the end of March. He said: "Young people really do want to get involved. They have been doing everything from flooring in the halls to painting to cleaning up.
"One young person just wanted to bake cakes and make bacon sandwiches for everyone.
"It was quite daunting to begin with but it is more exciting now that other people want to join."