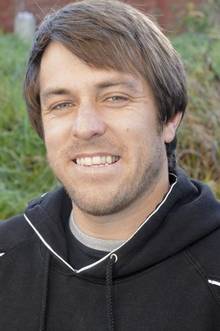 by Hayley Robinson
A 16-year-old boy and his brother have today been charged with murdering Kent teacher Carl Davies on a paradise island.
The teenager and the 26-year-old man were formally accused when they appeared before a judge on Reunion island this afternoon.
The pair were among six men detained by French authorities as part of an investigation into Carl's death.
Others are expected to appear in court tomorrow.
His family said one of the men was originally arrested six weeks ago, while the others were taken in for questioning on Tuesday afternoon.
Carl, of Harrier Drive, Sittingbourne, was 33 when he was killed on the French-administered island on November 9, 2011.

The former Royal Marine (pictured right) had been working as a security guard on a ship that had berthed there.

He had also worked as a teacher at Sittingbourne Community College and the Isle of Sheppey Academy.
His parents Andy and Maria Davies, who live in Harrietsham, were initially told their son had died after falling into a ravine - but a week later they received the news he had been murdered.

The couple, who have been fighting to get justice for their son ever since, welcomed the latest developments.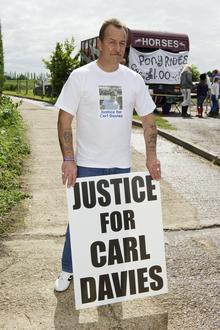 Mr Davies said: "It's difficult to say we are pleased or happy. It's very positive.

"Our French-speaking lawyer, who is based in Paris, is due to speak to the judge via video link tomorrow so hopefully we'll have news about whether or not they have been charged.

"We have no plans to go out there at the moment but if there is a trial then we will.

"The police have demonstrated to us that they are still in control and still trying to find the perpetrators. For many months we doubted they were making a serious attempt and they've proved us wrong."
Within the first hour of the news being posted on Facebook, it received 745 likes. There was also a total of 45 comments made.

Posts included: "Brilliant news, my thoughts are with Carl's family'; "Let's hope you finally see justice for Carl. Our thoughts are with his family" and "Maybe now you will get the answers you want".