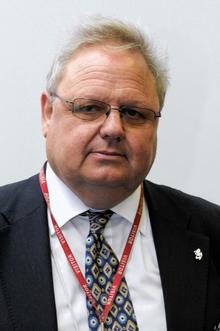 by Lewis Dyson
People who claim council tax benefit are likely to feel the pinch as Swale council attempts to claw back a £1.5m funding cut.
The government is slashing the money it provides local authorities for council tax relief and asked them to come up with their own schemes to fill the gap.
Cabinet councillors gave their backing to plans this month to reduce claimants' discounts by as much as 18.5%.
If approved at January's full council meeting, from April 2013 nearly 8,000 residents will be affected.
This includes people who claim Income Support, Employment and Support Allowance, JobSeekers' Allowance and those on low incomes.
Pensioners will be protected and there will be no change in the 25% discount for households with just one adult.
The new scheme was drawn up because the grant handed down by central government to cover the relief will be reduced by 10%.
Based on the £11,572,172 the council received last year, Swale has to cut approximately £1.5 million from the support it gives.
Swale council leader, Cllr Andrew Bowles, ruled out dipping into savings to cover the funding loss.
He said: "I think we could have done without this to be blunt. It has come as another uncertainty at a time when we have got too many of those."
The changes would mean a person living in a Band D property, who received a 25% discount from their £1,414 bill in 2012 would get a 6.5% discount next year, meaning they would pay about £260 more.
Cllr Bowles said members are working with Kent County Council to come up with a joint scheme and in the first year they hope to reduce the 18.5% figure down to 8.5%.
Other options are to remove the discounts on second homes and long term empty homes, which would mean claimants' relief would only be reduced by 15%.
Cllr Bowles said that reduction would be achieved by applying to the Department for Communities and Local Government for a grant of £33,751.
He added that the council has boosted its customer service team by a couple of people to help residents get to grips with the new system.