Students were distraught when a beloved dog died after being accidentally left in a car parked on school grounds on the hottest day of the year so far.
Ruby, a five-year-old Labrador, belonged to a teacher at Sittingbourne Community College (SCC) where it regularly accompanied pupils to class.
The therapy dog was found dead on the back seat of its owner's car on Tuesday afternoon, having been left alone for more than six hours in suffocating heat.
After being spotted by a student, a teaching assistant raced to the stricken pet's rescue, but it was already dead.
As the school came to terms with the tragedy, Ruby's devastated owner, PE teacher Dave Carden was given yesterday off on compassionate grounds.
Jon Whitcombe, principal of Swale Academy Trust, based at the college, said: "Ruby was a much-loved member of the school community and died in what can only be described as a tragic accident.
"We've got a number of very upset pupils and staff and we're trying our best to provide the necessary support to those concerned."
Ruby had been a visitor to the college since 2010.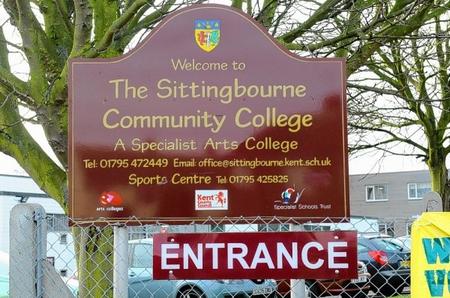 She provided additional support in lessons for lower-ability pupils up to three times a week.
According to Mr Whitcombe, it was normal practice for Mr Carden to leave Ruby in the car at the start of the school day before being collected by another teacher and taken to class.
It was thought a miscommunication led to the dog being left in the car between about 8am and 2.35pm on Tuesday, by which time outside temperatures climbed to around 20C.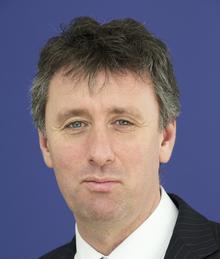 Mr Carden, a teacher at the college in Swanstree Avenue for 11 years, sped Ruby to the vets where she was pronounced dead, with heat exhaustion thought to have been the cause.
The school immediately contacted the RSPCA and a spokesman confirmed the incident is being investigated.
She said: "I can confirm that we did receive calls about this incident - from members of the public rather than the police.
"We are currently looking into the matter, so cannot say more about the specific incident at present."
Mr Whitcombe said Ruby was a "lovely feature" of the school and said a formal announcement on the death was due to be made to students earlier today.
He said: "It's just a tragic accident, but a timely reminder to the school community that pets are vulnerable in hot weather."