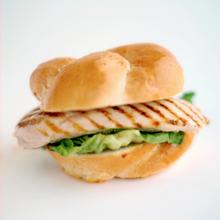 A friend tried to feed a chicken sandwich to a man through an open window after he found himself locked in public toilets.
The 28-year-old told firefighters he'd gone into one of the toilet cubicles in The Forum shopping centre car park in Sittingbourne to have a sleep as he was a "little worse for wear".
But when he woke more then 12 hours later the following morning he found he'd been locked in.
One appliance from Sittingbourne fire station was called to the incident by Kent police following reports someone was locked in a toilet.
Crew manager Kevin Ford said: "When we got there his mate was saying 'I've been trying to feed him a chicken sandwich through the window but he doesn't want it'.
"He'd also tried to pass him cigarettes and some drink.
"All we wanted to do was get him out. He'd tried to get out through the open window but couldn't, so we slid a ladder inside for him to climb up and we pulled him out.
"It wasn't a very big opening. Luckily he was only a small fella.
"We don't know who made the call, whether it was him or his friend but they said they dialled Kent police's non-emergency number 101."