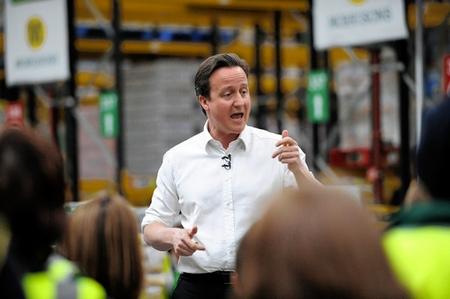 David Cameron's promise of a referendum on Britain's EU membership has received a mixed reaction in Swale.
Speaking on Wednesday, the prime minister said if the Conservatives won the next election, Britons would have the chance to vote on staying in or leaving the union by the end of 2017...
Tory MP Gordon Henderson has welcomed the announcement – saying the EU has moved too far away from the free-trade area Britain joined in 1973.
He said: "It was a long and thoughtful speech that I urge everyone to read rather than looking at the snippets in the press.
"The most important part of the speech was the shortest sentence which is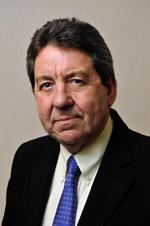 that it will be an in/out referendum and that's something the parliamentary group Better Off Out of the EU, which I'm a member of, has been pushing for so naturally I'm delighted.
"For too long our politicians of all parties have decided on whether or not Britain should be a member of the EU but the British public have not had the opportunity for 40 years.
"I think the time is right now for the British public to decide if they want to remain a member of the EU based on any renegotiations the Prime Minster is able to make before we do that.
"My preference would be to have an in/out referendum now or to have it as soon as we can but I can understand the logic that we need time to have a proper debate so people can understand all the issues.
"I do think we need to renegotiate our relationship to make sure it reverts back to what it originally intended to be, which is effectively a free trade area.
"I think if you speak to many people they say we joined a common market, we're happy about that but we have been swept into a wider political arena and we need to change that.
"Ed Miliband [leader of the Labour party] has made it clear he doesn't want an in/out referendum so unless he changes his mind I don't know if Labour feel as if they will have to follow suit."
Roger Truelove, Labour leader on Swale council, said: "Having listened carefully to the speech, I have to say it was a very confused message.
"He says 'it's time for the British people to have their say' but apparently it isn't time until 2017.
"All this talk about re-negotiating is a mirage. Mr Cameron wants to stay in but has offered up this speech to try to keep his party together.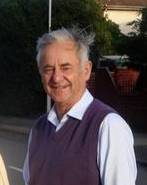 "The country's relationship is bound to change over the next few years, not through negotiation but because the Eurozone, of which we are not a part, is going to become much more of a federal political union.
"So, my personal view is that a referendum on our relationship with Europe could well be right as and when the situation is more clear.
"In the meantime, I would like to see the Government concentrating much more on economic growth, which is not helped by a thoroughly confused position on Europe.
"Labour does not have to "follow suit". We have to make a judgement in the National interest much nearer to a General Election when the relationship with Europe will be much clearer."
Keith Nevols, previous Lib Dem Parliamentary candidate, said: "I'm not impressed with the speech - it's more about party politics and keeping the Tory party united than it is about the national interest.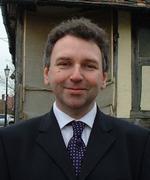 "It doesn't solve any of the immediate issues and I've always felt that Britain should have a more positive role in the EU.
"At summits we are always on the outside looking in when we should be coming up with ideas about how to solve problems in the eurozone.
"The EU should be more flexible, diverse and democratic but this is not the way to go about it."
Ian Davison UK stood as UKIP's candidate at the election. He said: "David Cameron's speech on the EU was billed as a major announcement.
It was nothing of the kind. It was simply a rehash of previous statements and broken promises.
"It contained yet another 'promise' of a referendum at some point in the future IF he can renegotiate terms.
"These were the promises he made when seeking election in 2010, and now he seeks re-election in 2015 on the back of the same promises.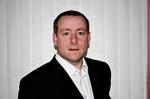 "There is already legislation in place that supposedly requires a referendum in the event of future powers being passed over to the EU.
"In fact, these powers are already being transferred over on a regular basis, and we have had no referendum. How can he possibly expect anyone to believe him yet again?
"The bottom line is that David Cameron is running scared on this issue. He has been exposed as talking strong on the EU but acting weak. And he knows the British people have seen through him.
"Faced with UKIP opinion poll results showing up to 16% of people now intend to vote UKIP in a general election he knows that unless he can fool the people yet again, he will not be Prime Minister after 2015."