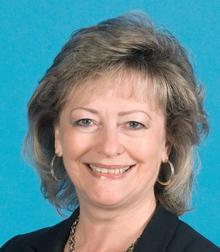 This month's Kent Police Commissioner elections saw fewer than one in 10 people in the Sittingbourne area vote.
From an electorate of 40,212, just 4,097 residents headed to the polls – that is a turnout of 9.97%.
The borough as a whole had the third lowest turnout in the county, with just 14.8% votinggraphic will illustrate this.
But figures released by Swale council last week mean we have been able to break it down even further.
The stats show the town's overall turnout was 6.3% lower than the Kent average of 16.3%.
A polling station at Murston Junior School recorded the lowest turnout, 5.2%, with just 113 votes from a possible 2,181.
There were also very few votes cast at Lansdowne Primary School (82 out of 1,535 – 5.3%); Sittingbourne Community College (86 out of 1,444 – 6%); Milton Court Primary School (196 out of 3,067 – 6.4%); Kemsley Village Hall (161 out of 2,472 – 6.5%) and Westlands Primary School (109 out of 1,556 – 7%).
The highest turnout in the area was 21.9% at Doddington Village Hall, where 87 people out of a possible 398 cast their vote, and Newnham Village Hall, which saw 19.9% – 48 votes out of a possible 241.
Across the borough, the highest number of votes recorded at any polling station was at Minterne Junior School in Sittingbourne, with 433 out of 2,811 – 15.4% – and Borden Parish Hall, which had 242 votes out of 1,631 – 14.84%.
A mobile building at Throwley Forstal, Faversham, had the highest turnout of 24.75%, which was 50 votes out of 202 eligible.
The figures do not include postal votes.
Of the 12,079 registered across Swale, 5,816 were not counted as they were either unreturned or filled out incorrectly.
Election winner Ann Barnescorr, was sworn into the £85,000-a-year role in Maidstone last week.