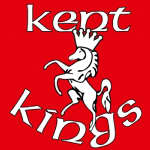 Rider Ben Morley has snubbed a move to Europe to join the Kent Kings.
Morley was so impressed with the set-up at Central Park he pulled out of talks with promoters in Germany and Denmark.
He's now looking forward to linking up with Kent captain and former Rye House Raiders team-mate David Mason for the team's debut season in the National League which starts in May.
Morley said: "I am surprised at how good the facilities are here at Sittingbourne and the track shape looks perfect for my style.
"With David as our skipper, I will feel at home and have now agreed to be a member of his team."
Kings manager John Sampford was delighted to hear of Morley's signing.
He said: "Ben was always in my thinking and I am sure that he will become one of the league's top scorers."