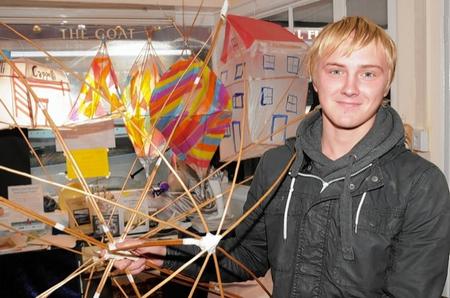 Don't forget to take your little ones along to make their lanterns for this year's parade.
Big Fish Arts, which organises the event, is holding two workshops this weekend.
They will take place on Saturday and Sunday from 10.30am to 3pm at the trust's shop in High Street, Sheerness.
All are welcome to go along, Big Fish will provide all the materials and expertise.
One took place on Sunday and lanterns in the style of town centre shops, which is the theme this year, and other designs were made.
This year's parade will take place at Beachfields Park, off Bridge Road, Sheerness, on Saturday, December 1 from 4pm.
Businesses are invited to sponsor lantern and all are invited to go along and join in the fun.
For more information, or if you would like to sponsor a lantern and have your shop's name on it, phone Chris Reed on 07775 712306.