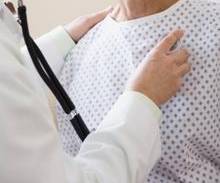 A professional panel today launched an investigation into claims a Kent GP conducted an improper relationship with a vulnerable patient and accessed pornography.
Dr Michal Laska, who worked out of the Iwade Medical Practice, is alleged to have accessed pornographic material at various times between 2005 and 2010.
A Fitness to Practise Panel in Manchester is also due to hear allegations that Dr Laska had an "improper emotional relationship" with a patient he knew - or ought to have known - was vulnerable in 2010.
The case is expected to consider whether Dr Laska was impaired 'by reason of misconduct'.
Dr Laska was not present and was not represented and the panel began its investigation in his absence.
Its first task was to decide whether there was a case to answer.