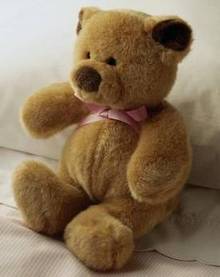 by Hayley Robinson
A teddy bear mistaken for a child's body led to a full-scale search by two police forces.
A worried man travelling on a train between Sheerness and Sittingbourne dialled 999.
He claimed he had seen the shocking sight up a tree in woodland close to the tracks, possibly near a pumping station off St Michael's Road, in Sittingbourne.
Kent Police officers were called in to help British Transport Police (BTP) investigators comb the area.
The police helicopter, which was scrambled at 1.40pm on Tuesday to carry out an aerial search, was seen by witnesses flying over Hawthorn Road, Chalkwell Road and Laburnum Place.
Officers discovered the large cuddly toy (similar to the one pictured above) hanging from the branches of a tree near a bridge at Charlotte Street at 1.25pm.
But they continued to search the area for a further 25 minutes until the witness arrived at the scene and confirmed it was what he might have seen.
It is understood he was left feeling "embarrassed" by the discovery, although he had acted with the best intentions.
Two dog units from the force had been spotted by residents.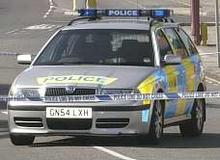 Meanwhile, cars were stopped and drivers spoken to by police officers at the junction of Chalkwell Road and London Road.
The high police presence prompted people to post messages on social networking sites such as Facebook and Twitter in a bid to find out what was going on.
One wrote: "Does anybody know what's occurring up Hawthorn Road? Loads police and a dog and now helicopter?"
A BTP spokesman said: "A toy was discovered in a tree in the wooded area, no body was found and there are no suspicious circumstances surrounding the incident."
A Kent police spokesman said: "Reports of this nature are taken very seriously, requiring prompt action and as a result, response and neighbourhood officers were called to search the area."