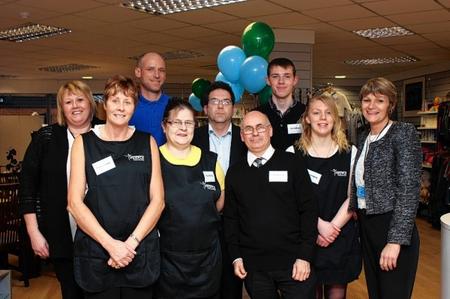 A national charity has opened its flagship shop in Sittingbourne.
Tomorrow's People, which helps the long-term unemployed back to work, opened the charity retail and furniture recycling unit at 6 Roman Square on Thursday.
It's hoped it will be the first of a number of stores nationally, including more in Kent.
For the past 10 years the charity has supported more than 4,000 unemployed people in the county into work.
It does so by helping them build their confidence and motivation, and to gain the skills and qualifications employers want in order to secure employment.
To ensure the shop is well stocked with a wide variety of high-quality items, the charity is relying heavily on donations from the public.
Goods needed include furniture and electrical items, clothing and accessories, CDs, DVDs and games, as well as books, toys and musical instruments.
They can either be dropped off at the shop, or arrangements for collection can be made.
For more information, call 0845 8737 665