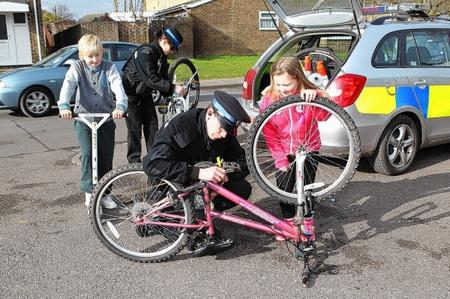 Cyclists found out how they could put the brakes on cycle thieves after getting help from police.
Officers providing free security marking for bikes stationed themselves at News Plus, on the corner of St John's Road and Rectory Road, in Sittingbourne, and in the town's Peregrine Drive.
They also had bases in Murston at Woodberry Drive/ Elm Grove and at the Co-op in Church Road.
More than 50 people had their bikes marked on the day and they were given special passports to store details of their cycles, as well as a UV pen to mark other property in their home.
Members of the public also brought along mobile phones and iPads to be security marked. Cyclists concerned about theft can register their bikes at www.immobilise.com