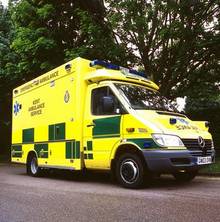 by Julia Roberts
A speeding motorist who drove the wrong way down Sittingbourne High Street before colliding with an ambulance has been given a chance by a judge to prove he can behave himself.
Hadley Fry had been warned after he pleaded guilty to dangerous driving that he faced a spell behind bars.
But Judge Jeremy Carey, sitting at Maidstone Crown Court, told the 23-year-old it would be "much more constructive" to suspend any prison sentence and punish him within the community.
Fry, of Whimbrel Close, Sittingbourne, was jailed for eight months - suspended for 18 months - and ordered to carry out 200 hours' unpaid work.
He was also banned from driving for two years, with an extended retest obligation, and ordered to pay £750 court costs at £150 a month.
The court heard Fry was being followed by police as he drove at speed straight over a roundabout and across a zebra crossing as a pedestrian was using it on August 3.
CCTV footage showed the VW Golf narrowly avoiding a cyclist before colliding with the emergency vehicle as the crew were treating a patient inside.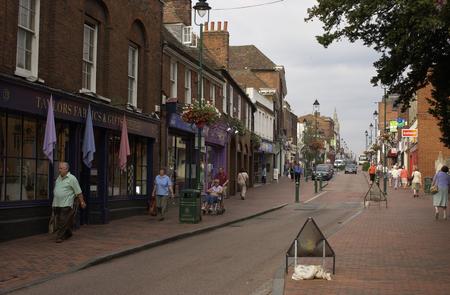 The car, worth £10,000, had been bought for the self-employed floor screeder and his girlfriend the same day as a gift from his father.
It was later discovered he was just above the legal drink-drve limit, but below the level required for a prosecution.
Passing sentence, Judge Carey said Fry would have "no justifiable complaint" if he were sent to prison immediately.
"I judge this to be a bad case of dangerous driving. It took place over a period of time, in a built-up area and when a lot of people were in the area," said the judge.
"But I'm not sending you to prison, not because I feel sorry for you. On the contrary. You should feel ashamed of yourself.
"But it would be much more constructive to punish you in the community and demonstrate that this was an isolated incident... I will give you this chance to show you can behave yourself."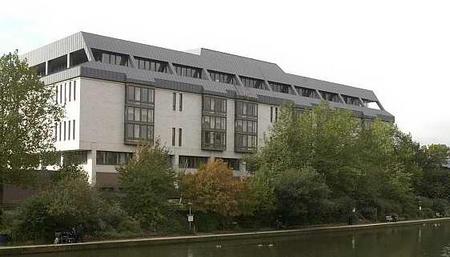 The court heard Fry drove dangerously along Milton Road, Dover Street, St Michael's Road, Station Street and Sittingbourne High Street.
Keith Yardy, prosecuting, said Fry ignored a no entry sign and turned right into the High Street - and into the path of the ambulance.
The crew were treating a patient who had just tried to commit suicide when it was struck by Fry's car.
"The Golf was wedged between a lamp-post and the ambulance, which could be seen rocking on the CCTV footage following impact," added Mr Yardy.
The court was told no one was injured in the accident and a witness told police Fry appeared to slow down as he approached the ambulance.
He was said to be tearful during his interview with police.
Adrian Rohard, defending, said Fry had put his future at risk "in a moment of panic to get away from police".