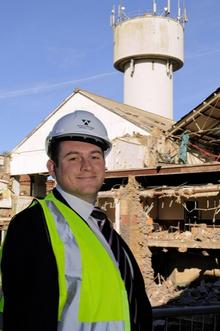 Morrisons is coming to Sittingbourne - and bringing with it up to 400 jobs.
The supermarket giant's new store will be a key feature of the £30million redevelopment plans for the former Sittingbourne Paper Mill site in Milton Road.
London-based developers Essential Land, which owns the site, revealed its new retail partner on Tuesday.
It is anticipated that the proposed 72,000 sq ft supermarket will create between 350 and 400 new local job opportunities.
Scott Hammond, partner at Essential Land, said: "We held discussions with a number of retailers but it was always our preference to improve choice for residents by attracting a top quality operator not currently represented in the town.
"We will be submitting a planning application for the Mill and Wharf sites, including new homes, leisure and community facilities and now the new Morrisons.
"There's been a few false dawns in Sittingbourne and the economic downturn has not helped. However, we see the addition of Morrisons as proof positive that the revitalisation of Sittingbourne is fast approaching.
"The Mill and Wharf sites are the spark which we believe will lead to further investment in the town."
Mark Chappell, development executive at Morrisons, said: "We operate at the heart of many communities and are looking forward to helping regenerate the town by bringing our range of fresh food, excellent service and great value to Sittingbourne.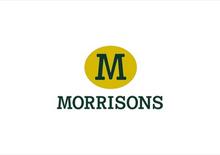 "Our professional team is already working with Scott and Essential Land on a new store that complements the wider scheme on both the Mill and Wharf sites as well as the town centre.
"The scheme will provide good quality and convenient pedestrian links with the town centre to ensure that the benefits of regeneration are felt by other retailers and businesses throughout the town.
"Our discussions with the council indicate that our proposal is very important for the future of Sittingbourne and we aim to deliver on that."
Morrisons has already made a multi-million pound investment in Sittingbourne with its opening of nearly 1 million sq ft of new warehouse and distribution facilities to service its south-east stores. As a result more than 900 new jobs were created, providing a major boost to the local economy.