A pot smoking taxi driver has been jailed after he was caught growing the drug at his home.
Andrew Rochester admitted to a judge that he smoked up to four joints a day but denied he was cultivating it to sell to others.
The 49-year-old married father claimed that the possible yield of a kilo of cannabis worth up to £33,000 would last him "a lifetime".
But a judge said it was clear to him that some of the drug would have been passed on for commercial gain.
Rochester, of Cavell Way, Sittingbourne, was jailed for eight months after admitting cultivating cannabis and possessing amphetamine and a police Parva spray.
He declined legal assistance and represented himself when he appeared for sentence at Maidstone Crown Court.
Forty-two plants and growing equipment was found at his home on June 13 last year, along with a small amount of amphetamine and the spray.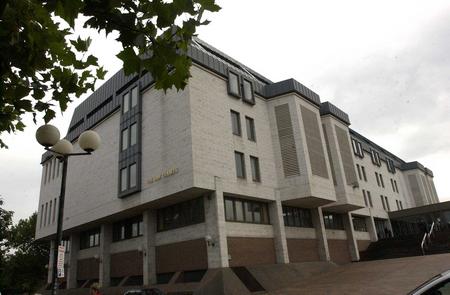 Asked how long the cannabis would last him, Rochester, who has a previous conviction for possessing the drug, said: "Judging by what was coming down, it would last me forever."
He bought the equipment "very cheap", he said, for £300 on the internet. He rented a taxi and earned about £50 a night, he added. His wife suffered from diabetes and was going blind.
Judge Philip Statman told the self-employed mini-cab driver: "I am satisfied this was not just a case of growing cannabis for your own use. I am also satisfied you are not a major dealer.
"I am satisfied you played a significant role and ran a small cannabis factory at your home. I accept you acted on your own. You were clearly motivated by financial gain."
The judge said because of Rochester's previous conviction, when he was given a suspended sentence, he knew precisely how seriously courts viewed such matters.
The most significant factor in mitigation was that he cared for his sick wife.