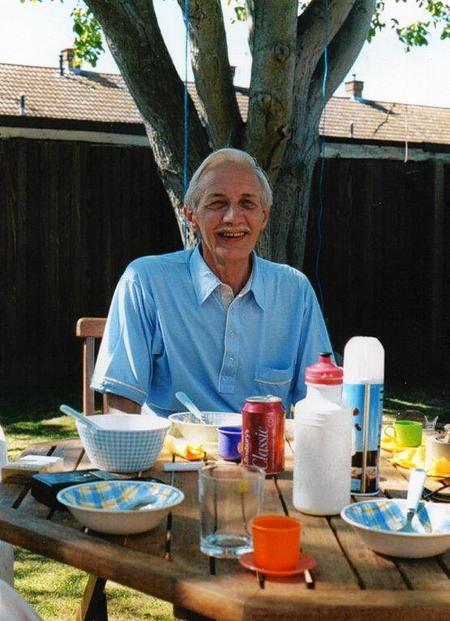 by Rachael Woods
An outstanding teacher with a gift for organisation who played a key role at Westlands School has died at the age of 78.
Dennis Simmons, was deputy head at the school for 17 years, a position he took up in 1974.
His exceptional abilities as a teacher led him to be singled out by head teacher Denis Jarrett for the promotion.
In paying tribute to his former colleague, Mr Jarrett, 90, who retired from the school in 1987, said: "Dennis was an outstanding teacher and had meticulous standards - and he was an equally outstanding organiser."
His promotion came at a period of huge change for the school, including the merger of the boys' and girls' sections.
Mr Jarrett recalled: "It was a delicate operation but Dennis was the right person for the job and his commitment to Westlands School was total.
"I was tremendously blessed to have him on my team and his devotion to the job won him the respect of all the staff who worked with him."
He remembers Mr Simmons being first through the gates in all weathers, clearing snow away to keep the school open.
The teacher of science, maths and technical drawing, was also highly regarded as a sportsman, who enjoyed playing football, cricket and hockey. In later years he took up golf, playing at Upchurch.
Mr Simmons, a father and grandfather, was married to Sandra, a former Westlands' science technician, for 46 years.
The pair wed at Murston Church in 1966 and Mrs Simmons said: "Dennis was an excellent teacher and a wonderful father and grandfather who always made time for his family."
She added: "The school was a large part of his life and he loved being a teacher and deputy head teacher. He was such a brilliant organiser - absolutely wonderful."
Mr Simmons took early retirement in 1991 as the school underwent organisational changes, but continued in his profession as a supply teacher in the county.
He died from pneumonia last Monday and leaves Sandra and two children Kris, 43, Justine, 41, and five grandchildren.
His funeral will be held at Bobbing Church on Monday at 11am. Donations can be made to the Frank Lloyd Centre, via Co-op Funeralcare, East Street, Sittingbourne, ME10 4BQ.