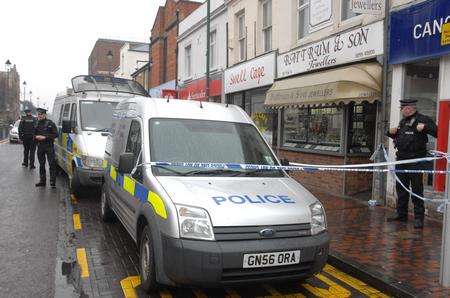 Two men have been charged with theft at a jewellers' in Sittingbourne yesterday.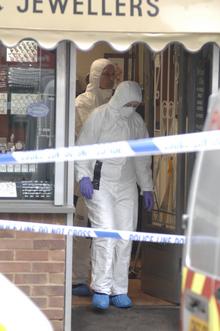 A Rolex watch is believed to be among the high-value items stolen from Battrum & Son Jewellers.
Kent Police said officers were called to the High Street store, whose front window had been smashed in, at about 11am.
Harry Dunham, 26, of Maiden Lane, Crayford, and 28-year-old Jimmy Marney, of Station Road, Crayford, have been charged with theft.
The pair were arrested when police stopped a vehicle around an hour later in Central Park, Dartford.
They are due to appear by virtual video link at Maidstone Magistrates' Court today.
Earlier, a shop worker, who asked to remain anonymous, said: "I heard glass breaking and then saw a man sprint off down the alley next to the Cancer Research shop down towards the train station.
"The owner of the jewellery shop ran after him so I'm assuming he made off with the Rolex.
The store was previously targeted on September 16, 2011 when a raider smashed the front window and grabbed three Rolex watches worth a total of £16,000.
He was caught soon after by an off-duty policeman.