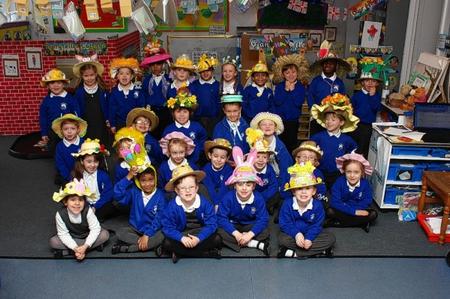 by Hayley Robinson
Before they headed off on their spring break, youngsters enjoyed making and displaying Easter bonnets.
Children from Years R, 1 and 2 at Bobbing Primary School took part in a parade last Tuesday.
Parents, staff and fellow pupils watched as they proudly made their way on and off the stage in the main hall. Designs included chicks, rabbits, flowers and chocolate treats.
Teaching staff had the tough task of choosing two winners from each class. They were each presented with a book.
Administration manager Marion Measday said: "They were all so good and they were all very proud of their hats but in the end they went for the ones where the children had clearly had more input on the design."
Meanwhile, a chicken's head, a rabbit and eggs all featured in an Easter bonnet parade.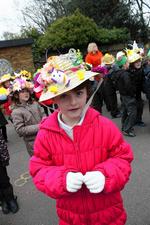 The designs were the creation of youngsters who attend Murston Infant School.
Every year the parade is held in the playground and this year was no different despite there being a bitter wind.
But before they showed them off to parents, staff and fellow pupils, the Years R, 1 and 2 children also got the chance to let their peers at Murston juniors see their handy work by visiting each of the classrooms there.
Head teacher Dot Bromley said: "The hats were wonderful and I really want to thank the parents for all their hard work in helping make such a wonderful display.
"It was a very cold afternoon but the beautiful bonnets certainly put a smile on everyone's faces."
To see more pictures, don't miss this coming week's Sittingbourne News Extra