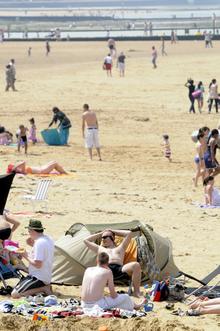 EasyJet has apologised and withdrawn an ad campaign after being accused of offending residents in a Kent seaside town.
The budget airline faced criticism after a recent poster suggested "This year, end up in Malaga, not Margate."
Locals in the resort took to Twitter to rally to the town's defence.
One, calling herself @seasidelandlady, tweeted: "@easyJet you can keep your cheap trips, and cheap jibes.
An easyJet spokesman confirmed the decision today.
He said: "There was no intended criticism of the town, but of course, we apologise to any residents of Margate who have been offended by the campaign.
"easyJet has taken the decision to cease running the ads."
What do you think? Would you rather be in Malaga or Margate? Join the debate below.