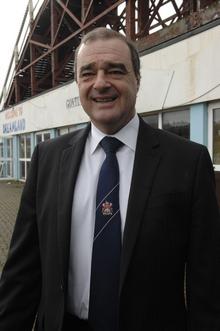 by Keith Hunt
A council chief acted improperly and dishonestly to secure the purchase of two adjoining properties, a court heard.
Sandy Ezekiel "hid behind" a friend to disguise the true nature of the transactions when buying house near Margate seafront and did the same when purchasing an adjoining derelict shop after using his influence to make sure the owners were persuaded to sell, it was alleged.
Maidstone Crown Court heard "small but attractive" 12b King Street in the old town was owned by Thanet District Council and had been empty for about seven years. It was renovated but a dispute with contractors meant it had not been sold.
Next door was 12a, a rundown shop that had traded as This 'n' That. The owners, Alan Douglas and his wife, had bought it and obtained planning permission to develop it.
Alisdair Williamson, prosecuting, said the development had been delayed for some time at the request of the council, which was then renovating 12b.
It then transpired the couple would not be able to develop 12a in the way they wanted because of flood risk.
"They felt, understandably, hard done by," said Mr Williamson. "They were left with a ground floor only commercial property. 12b had no garden and it was obvious there were some advantages in joining the two properties and knocking down 12a for use as a garden.
"Mr Douglas will say he was promised first refusal to buy 12b when the renovation was complete and the dispute with the contractors resolved."
In October 2008, the council put 12b on the market for £149,995 - but Mr Douglas was not told. It was difficult to sell because it had no garden or parking.
"whether or not council officers had formed a view about 12a and enforcement proceedings, mr ezekiel sought in the clearest terms to influence that decision..." – alisdair williamson, prosecuting
The price was dropped in January 2009 to £135,000 and the only interest came from Margate resident Sandra Blackgrove, who made a number of offers from early 2009.
She was eventually led to believe that an offer of £117,500 would be acceptable, but she heard nothing.
"Frustrated, and with her heart set on this property, on September 22 2009 she emailed Sandy Ezekiel as leader of the council to ask for his help," said the prosecutor.
Ezekiel (pictured above) contacted council officer Justin Thomson and asked to be copied in to any correspondence on the matter.
Mr Thomson told Miss Blackgrove that at least £120,000 would be needed and she increased her offer to that figure.
Mr Williamson said it as no coincidence that Ezekiel's best man at his wedding, Phillip Emanuel, 64, became involved.
A man purporting to be Emanuel's brother David viewed the property on September 27. But David Emanuel, who has since died, gave a statement to police that he had never viewed the property.
On September 28, Phillip Emanuel, who had never been in the property, made an offer of £121,500.
Mr Williamson said Ezekiel, 59, used the information from Miss Blackgrove and the council officer.
"As leader of the council, he could not be seen to be buying council property, so he needed a proxy," he said. "He persuaded his friend Mr Emanuel to put in offers and pose as the buyer when he was the true purchaser."
When Miss Blackgrove increased her offer to £123,000, Ezekiel was informed.
On September 30, Emanuel increased his offer to £125,001. It was accepted on October 2 and the sale was completed in March 2010.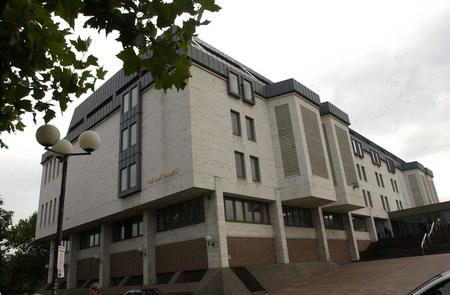 In January 2011, Robert Patterson, head of the council's legal services, was asked to investigate the matter. He checked the council file and when he discovered Emanuel had been Ezekiel's best man he probed further.
Land registry documents showed Emanuel had on November 29 2010 transferred 12b to Ezekiel for no payment.
Mr Williamson said up to this point there had been no notification that Ezekiel had any interest in 12b, but he had, in fact, provided all the money for its purchase.
Emanuel claimed it was a loan, but documents showed it was always intended that Ezekiel would be the true purchaser.
The prosecutor said Ezekiel failed from February 2010 until January 2011 to register his beneficial interest in 12b. He had 28 days to register his interest when the property was transferred to him in November 2011.
Mr Douglas had hoped to turn 12a into a juice or smoothie bar and was disgruntled that he had not been given the chance to purchase 12b.
Ezekiel denied requesting that enforcement action be taken with respect to 12a. Mr Douglas sold 12a, according to documents, to Emanuel in February 2011. The cheques for the deposit and completion were from Ezekiel.
Mr Williamson said it was strange that Ezekiel and Emanuel were to claim that the reason the sale proceeded in Emanuel's name was that their solicitor had advised them that if having opened negotiations in Emanuel's name they were to change the purchaser's name, the vendor may feel they were "pulling a fast one" or "trying to make a quick buck".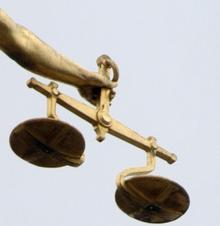 "The true reasons, of course, that Mr Ezekiel remained hidden during the purchase of 12a were that a, it would reveal he had improperly asked for enforcement proceedings to be carried out and b, it may have led to the discovery of his interest in 12b," he told the jury.
"Whether or not council officers had formed a view about 12a and enforcement proceedings, Mr Ezekiel sought in the clearest terms to influence that decision. The Crown say he did so with the aim of forcing Mr Douglas to sell his property to him.
"As an elected councillor, he had a duty to act in the interests of the council and constituents. What he did is act improperly and dishonestly in his own interests.
"The Crown says that throughout the proceedings Mr Emanuel willingly aided and abetted Mr Ezekiel by, among other things, posing as the purchaser in both transactions by signing the deeds and transfers."
Ezekiel, of Crow Hill, Broadstairs, denies four charges of misconduct in public office. Emanuel, of Laleham Gardens, Margate, denies aiding and abetting.
The trial before High Court judge Mr Justice Nicol is expected to last just over a week.