A four-day festival of fun kicks off today... and all geeks are welcome!
Game Expo East Kent, or GEEK, is a celebration of 40 years of computer games design and trends, and starts in Margate today.
The event, at venues from Margate Old Town to the Pie Factory, celebrates video gaming from its origins in Stanford University in 1971 to the multi billion-pound global industry it is today.
From early consoles to new social games, visitors will be able to come and play.
Organiser Kate Kneale, said: "People have been coming to play in Margate for more than 250 years. GEEK invites them back.
"Games and play are ingrained in this part of the country and, in the 21st century, there are some really exciting things going on.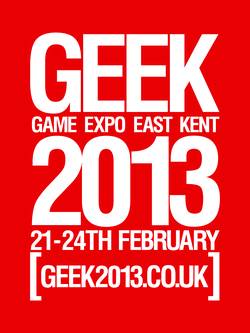 "The creative/cultural sector is driving Thanet's regeneration and it's hard to imagine a more creative sector than the games industry – the skills involved include story telling, image making, music and programming, everything in film and theatre – plus a huge chunk of interactivity.
"GEEK celebrates 40 years of computer games design and trends, from console-based play to games played in public spaces.
"Whatever the game, we love it."
This is the second year of GEEK and it has been awarded Arts Council funding.
Four days of events start with a free launch from 6pm to 9pm today in Margate Old Town, where visitors can play silly games, big games and new games.
More information about all the free and paid events of GEEK2013 see the Geek 2013 website or ring 01843 282219.