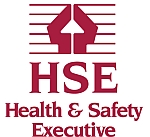 by business editor Trevor Sturgess
A diving supervisor has been fined £5,000 for failing to ensure a standby diver was ready to enter the water in the event of an emergency.
Duncan Gill, from Dover, was working for a company undertaking an underwater inspection of Ramsgate Royal Harbour Marina in September 2011.
The Health and Safety Executive (HSE) found the standby diver was not in a state of immediate readiness to provide assistance to the diver in the water.
He should have been fully dressed and kitted up to enter the water with his diving helmet in hand or close by. However, he was only in his dry suit, which put the diver in the water at serious risk had he required urgent assistance.
Canterbury Magistrates' Court heard today that Mr Gill had previously been served with a prohibition notice by HSE for a similar failing.
His employer, who does not wish to be named, had spent time retraining and mentoring before allowing him to continue in his role.
Mr Gill was fined £5,000 and ordered to pay £2,000 in costs after pleading guilty to a single breach of the Diving at Work Regulations 1997.
HSE Inspector Bill Chilton said: "The diving supervisor has a critical role to play in ensuring that a dive is conducted in such a way that the safety of the divers in the water is protected at all times.
"It is reasonably foreseeable that a diver may require urgent assistance from a standby diver should an emergency unfold, and therefore, the standby diver should be ready and able to enter the water in seconds."