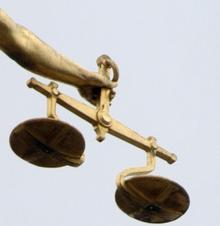 by Dan Bloom
A man who punched and kicked his former partner has avoided jail - after he almost died in a road accident.
Justin True, of Allenby Road, Ramsgate, has been ordered not to go within a mile of Tara Branscombe-Kent's home.
But before the court case could be heard, 32-year-old True was in a serious crash that left him in a coma for a month, Canterbury Crown Court heard.
Now True has admitted assault occasioning actual bodily harm after changing his plea on the day of his trial.
The attack, in November 2009, left his victim with bruises and a bleeding eye.
True's injuries were worse, including a broken back.
Judge Adele Williams told him he was lucky to have avoided jail, saying: "You yourself have suffered near-fatal injuries, which I'm sure have led you to reflect on your conduct."
"you should be thoroughly ashamed of your conduct..." – judge adele williams
True was ordered to stay at home between 9pm and 7am every day for four months - so he will have to apply for permission to stay overnight during regular hospital trips to London.
However, the judge insisted on giving him a curfew, saying: "I want it to be punishment and I want it to be effective."
True was also handed an 11-month jail sentence - suspended for two years - and a two-year restraining order forbidding him from contacting his victim or his victim's family, also from Ramsgate.
The court heard the relationship had since ended and True was receiving treatment for bipolar disorder.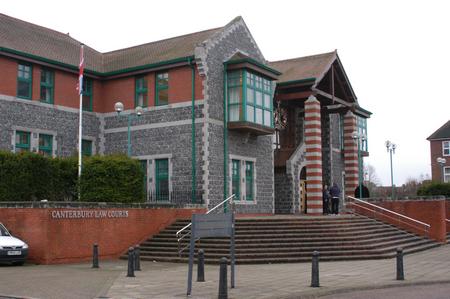 The judge said: "In my judgement this was a nasty, unpleasant incident
of domestic violence.
"You have seen the photographs in this case and you should be thoroughly ashamed of your conduct.
"The only reason I didn't impose an immediate custodial sentence on you today is because you have pleaded guilty."