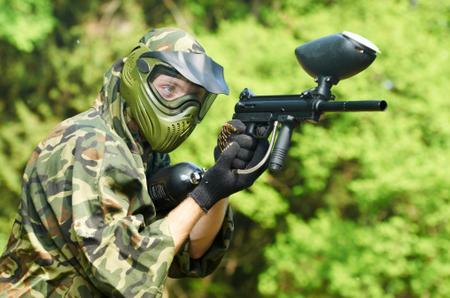 Police raced to the scene amid reports a man was seen wielding a black handgun... only to find out it was a paintball weapon!
Armed officers were called out at 6.30pm last night by a member of the public who believed they had seen a man with a gun in Ramsgate.
A 31-year-old from Ramsgate and a 32-year-old from Margate were arrested in Kings Street, Ramsgate and are in custody.

Two weapons were recovered, but they have now been proved to be paintball guns.