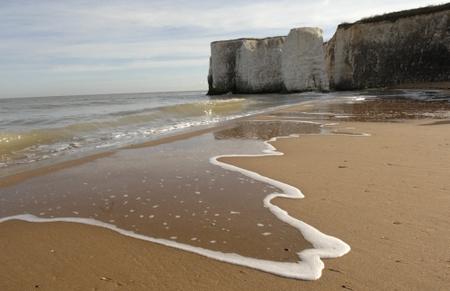 by James Snaith
A prosecution could be in the pipeline after a huge sewage spill forced all Thanet beaches to close for more than a week.
An inquiry was set up after more than 20 beaches were shut for swimming when raw sewage began entering the sea in May.
Now an investigation has criticised Thanet District Council, Southern Water and the Environment Agency for communication failures and a lack of contingency planning.
The chairman of the inquiry, set up by the council has signalled the Environment Agency could bring a prosecution.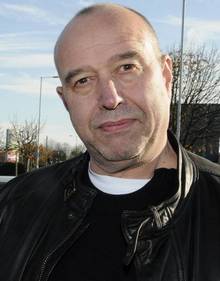 Businesses are estimated to have lost up to £1million in earnings after the Southern Water pumping station failure at Foreness Point over the jubilee Bank Holiday weekend.
The report found confusion around who should have alerted the public to the contamination - and signs were inadequate.
It recommends all three bodies should meet every quarter to look at their emergency and draw up contingency plans for beach closures.
Chairman Cllr Ian Driver said much more could have been done by all the authorities to avoid the spillage.
He said: "Communication could have been a lot quicker and the warning signs for the public could have been put out a lot quicker.
"It could have been avoided had Southern Water invested earlier in its equipment at Foreness. It wouldn't have been overwhelmed - it wouldn't have flooded."
Southern Water is understood to have since invested almost £1million in new equipment at the pumping station.
But Cllr Driver predicted a prosecution could be brought by the Environment Agency.
He said: "The Environment Agency are investigating what happened - they're the regulators for pollution.
"It may or may not be that there might be a prosecution coming up once they've completed their investigation into what happened."
The Environment Agency welcomed the report and its findings, confirming an internal investigation had begun.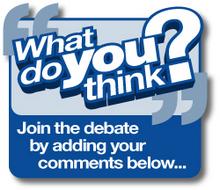 A spokesman said: "Water quality at Thanet's beaches is very important and we are working with our partners to ensure that bathers and other users are able to enjoy the beaches safely.
"We have an agreement with Southern Water that, if at any time their discharge is not within their permitted limits, they will notify us.
"If this happens, we will respond to the incident and take water quality samples if appropriate."
It said it is working with Kent County Council and the county's coastal local authorities to develop a "memorandum of understanding" for dealing with pollution.
A Southern Water spokesman said: "We have worked closely with Thanet District Council during the course of their investigation.
"However, this is the first we've seen of the report and the recommendations and we will need time to absorb them before we meet the committee to discuss them."
Thanet District Council said it would not comment before councillors discuss the inquiry report and its recommendations next Thursday.