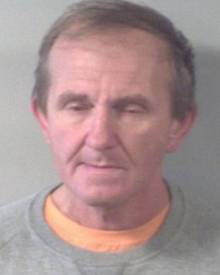 by Paul Hooper
One of Kent's vilest sex offenders has today been jailed for life today after a campaign of rapes on a young boy.
Arnold Bracs, from Cliftonville, had carried out his depraved attacks – along with two other men – that ended in a horrific suicide pact.
Much of what the 56-year-old (pictured right) put his victim through cannot be reported – but the pervert made the boy practise tying a noose from a tree and putting his head inside.
He was rescued from Bracs's evil clutches just two days before one of his attackers hanged himself from the tree. A third predator later died in a road accident.
Now a judge has told Bracs, of St Paul's Road, he must remain behind bars for life for his "wicked conduct" and because he still poses a serious threat to other children.
The victim – described by Judge James O'Mahoney - as "very brave" later told police how his ordeal had even led him to try to kill himself.
He added: "I no longer wish to die, but what he did to me was wrong. I think it was disgusting and I will never forgive him for this. He has destroyed my childhood.
"What I am most worried about is he could do the same to anybody else again and I really hate him for what he has done to me."
David Allan, prosecuting, told Canterbury Crown Court Bracs admitted six rapes dating back many years.
"i think it was disgusting and i will never forgive him for this. he has destroyed my childhood..." – arnold bracs's victim
With the victim – who is now in his teens - sitting with his family just feet away from his torturer, the court was told of the child's heartbreaking ordeal.
The prosecutor said after the first attack, he threatened to kill his vulnerable victim if he reported it.
What followed was "a campaign of rapes" of a child which continued for six months – even though when he was eventually arrested Bracs denied the attacks claiming he suffered from "erectile dysfunction".
Mr Allen added: "At first it was only Bracs who was involved in the rapes, but it did not remain that way. Three males later committed sex acts in front of their victim and on their victim. Others became involved as well."
The prosecutor said the sordid paedophile – who slept with children's underpants under his pillow - also denied claims from his victim there was a suicide pact involving two men and the child.
The victim said that had he not been rescued, the pact would have been carried out.
"Bracs and another man set up a tree where they hung three nooses from a branch. And they were obliged to practise putting the noose around his neck."
Bracs has 12 convictions – including being jailed for 30 months for five sex offences with children in February 1988.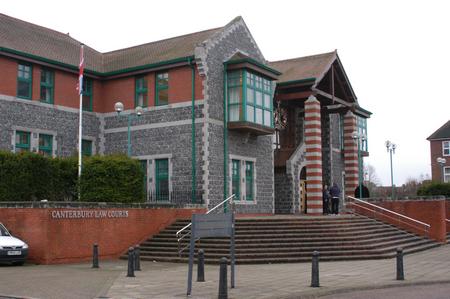 Mr Allen said the victim and his mother made victim impact statements, which "make very sad reading and brought home the effect of these offences".
The victim revealed he had often woken up in the middle of the night screaming and "covered in sweat".
His mother told officers her son has an "extremely vivid memory", which prompted the judge to add: "Normally to have an exceptional memory is a blessing but not, when he has to recall this - it's a curse."
The mother revealed that for a while the family were unable to have knives in the house or eat with china plates.
She added: "I want my son to finally have a childhood that he has never had."
Bracs was told his life sentence included a 15-year jail tariff and therefore can't be considered for parole before 2020 at the earliest.