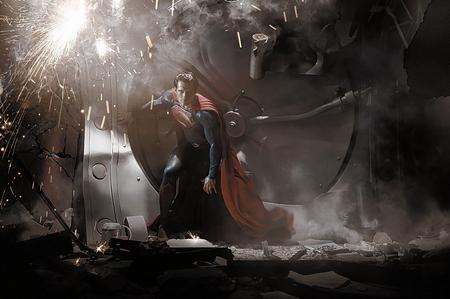 My Movie Year with Mike Shaw
So you've had the list of my favourite films of the last 12 months, and now it's time for my most anticipated movies of 2013.
Last year, my list featured a handful of things that ended up not being released at all, and a couple of those make a reappearance on this list. But, we'll begin with an all-new entry...
Man of Steel
Superman Returns sucked. Let's make no bones about it. However, since 2006 we've had Iron Man, The Avengers, Watchmen and The Dark Knight which all showed that superhero movies can stay true to a beloved character but offer something new. This revamped Superman has a solid team behind it, including Christopher Nolan (Batman) on story and Zack Snyder (Watchmen) directing, and I think it might finally drag Supes into the 21st century.
Gravity
This was on the list last year, and amazingly, not much more has emerged about this ultra-secret project over the last 12 months. Children of Men writer/director Alfonso Cuaron's next film stars George Clooney and Sandra Bullock as astronauts, living in a dilapidated space station, unsure about whether they'll ever be able to get home. Test screening audiences are throwing out words like "masterpiece", with one viewer claiming: "This is next level… this is like if Avatar had been released in 1927 a week after The Jazz Singer. People won't know how to comprehend what they are seeing."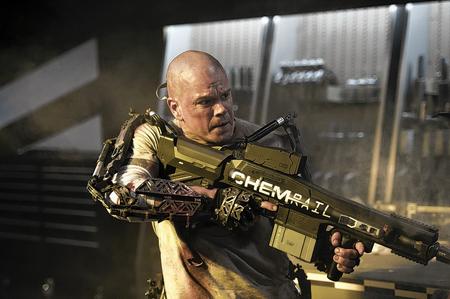 Elysium
More sci-fi on the list, this time from Neill Blomkamp, the South African writer/director behind District 9. Once again starring Blomkamp's childhood friend, Sharlto Copley, like District 9, Elysium is another parable about government's treatment of immigrants. Also starring Matt Damon and Jodie Foster, the film looks at what happens when Earth is ruined, leaving most of humanity to struggle while the elite live on a luxury space-station.
Sin City: A Dame to Kill For
The original Sin City was my favourite film of 2005, and this sequel promises to recreate the monochromatic violence of its predecessor. Directed again by Frank Miller and Robert Rodriguez, most of the cast are returning for this follow-up, including Clive Owen, Jessica Alba, Rosario Dawson and Mickey Rourke. Fingers crossed A Dame to Kill For can reach the same, ultra-violent levels as the first part.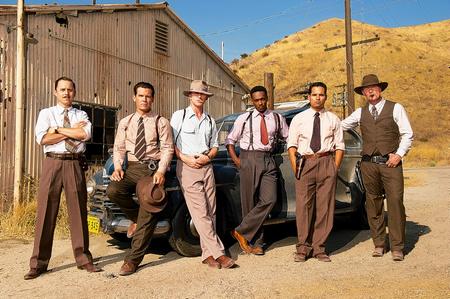 Gangster Squad
This film should already be with us, but following the cinema shootings in Aurora in July, it was pushed back from August to January 2013. Telling the story of LAPD detectives who take the law into their own hands, as they attempt to keep the city free from gangsters, the film has a great cast, with Josh Brolin, Ryan Gosling, Emma Stone and Sean Penn. It's got a grounding in reality, too; the movie is based on a seven-part LA Times article and it has been scripted by a former LAPD police officer.
Pacific Rim
Huge monsters versus gigantic robots – Pacific Rim sounds like a dumb action film, but the fact Guillermo Del Toro (Pan's Labyrinth, Hellboy) is behind the wheel makes it automatically one to look out for. Hunt down the trailers to see just how massive and mental this film is going to be.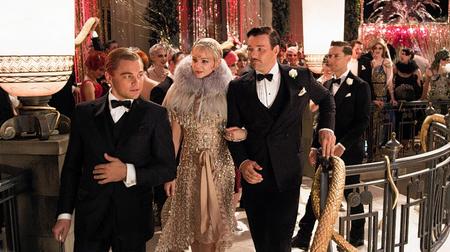 The Great Gatsby
Another refugee from last year's list, my excitement for The Great Gatsby has only increased. One of my favourite books, adapted by one of my favourite directors and starring one of my favourite actors. Moulin Rouge director Baz Luhrmann brings his inimitable style to F Scott Fitzgerald's classic story, with Leonardo DiCaprio as his lead. Footage released so far shows how Luhrmann has employed his trademark hyper-kinetic style and it looks wonderful.
The Hunger Games: Catching Fire
Proving that films based on teen-novels don't have to be dreadful, the first Hunger Games film was better than anyone expected and catapulted its star Jennifer Lawrence into the A list. Catching Fire has a different director (Francis Lawrence) so the film will hopefully look different, as we see how Katniss Everdeen moves from player to rebel.
Anchorman: The Legend Continues
Will Ferrel's greatest comic creation is back in cinemas this year. It is believed the plot of the new movie will see the news team get to grips with the increased equality and the advent of rolling news and the 24-hour news cycle. Along with previous co-stars Vince Vaughn and Paul Rudd there will be new cast members, including Bridesmaids star Kristen Wiig.
After Earth
Although his work recently has been terrible, I will always root for M Night Shyamalan because he was responsible for Unbreakable (one of my all-time favourites), and After Earth may well be his return to form. Starring Will Smith (who is massively bankable and doesn't appear in duff films), the tale is of a crash landing that leaves a teenager (Jaden Smith) and his father stranded on Earth, 1,000 years after humanity left the planet. Big themes, big names and a big budget.