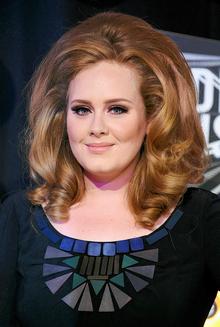 It's been another big year in music – with ups, downs, breakthroughs and reunions. Andy Welch picks out some of the highs and lows.
Where has the year gone? It doesn't seem five minutes since last New Year's Eve, and here we are getting ready to welcome 2013 through the door, with everything it might have to throw at us.
Interestingly enough, many of this year's biggest events in music looked backwards, as if things were moving so fast we couldn't keep up.
Take Adele, for example. She released her second album, 21, in early 2011, but the first part of this year was dominated by stories of her continuing success here, in America (where she's now basically more recognisable than the Queen), and also in love. Perhaps bad news for someone so good at channelling heartbreak into their songs, but Adele is now married with a little baby and reportedly in no rush to get busy with her third album. But then, with 21 selling more than 25m copies worldwide, she can afford a little break.
However, Adele did find time to write and record the theme tune to Skyfall, the latest Bond film – based on the books of Ian Fleming, who wrote and set some his 007 novels in Kent – providing a suitably grandiose soundtrack to what has since become the highest grossing film of the year.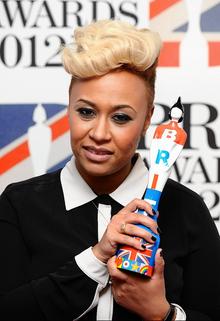 Riding the wave sparked by Adele's success – the thirst for soulful female singers with huge voices – was another Adele. Or, as we know her, Emeli Sande (though called Adele, she uses her middle name for work purposes).
On the back of a No 1 single with Professor Green, the former medical student released her debut album Our Version Of Events in February, the same month she picked up her BRITs Critics' Choice award. She owned the crowd as she headlined Lounge on the Farm at Canterbury's Merton Farm in July, before stunning the nation with performances at the Olympics opening and closing ceremonies. Her debut record has now been named the biggest selling album of the year.
The big event in March harked back to bygone days too, all the way back to 2009. That's right, Girls Aloud announced they would be getting back together after a three-year break. Initially intended to be just a year, the hiatus turned into something more substantial, largely down to Cheryl Cole's onward march as the nation's favourite solo artist-cum-shampoo salesperson.
If rumours are to be believed, there was the small matter of a rift between the rest of the girls and Nadine, although they must quite like each other because, since the original announcement, they've released two singles, a greatest hits and announced an arena tour for next year.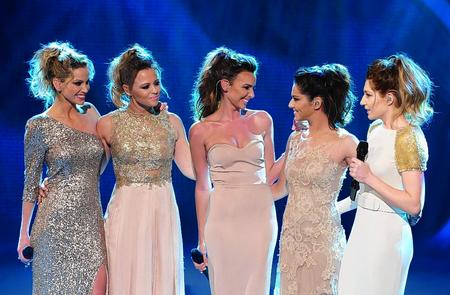 By June, Girls Aloud's spiritual aunties, the Spice Girls, reconvened to announce a stage musical written by Jennifer Saunders and featuring their songs. They have a documentary on their careers and the new West End show airing over Christmas (turn to Page 23) but whether or not they'll mime alongside each other once again remains to be seen.
Rihanna's Talk Talk went to No 1 on the album chart in August, nine months after it was first released and with the lowest number of sales for any No 1 album since the chart was first compiled in 1994. Summer is a quiet time for album sales – especially post Olympics as it was, when people's minds were elsewhere – but around 6,000 sales to get a No 1 shows what a depressing state the music industry is in.
The live scene is still booming, but the bubble will eventually burst. Particularly if wrinkly old rockers like the Rolling Stones carry on demanding crazy money for a ticket.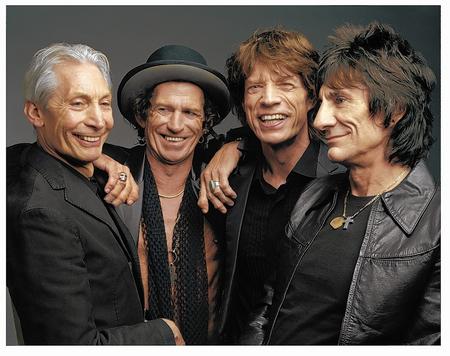 Having celebrated the 50th anniversary of their first gig at London's Marquee Club in July, the four-piece have been accused of falling far from the tree, considering Mick Jagger and Keith Richards' humble beginnings as school friends at Dartford's Wentworth Primary School.
"How does it sound in the cheap seats?" joked Mick on stage at the O2, on the first of the band's four 50th anniversary shows. "Oh that's right, there aren't any."
Very good, Mick. It's the way you tell 'em.
Tickets started at a frugal £106, with the most expensive hospitality package coming in at around the same amount as a deposit on a three-bedroomed semi.
It'll be interesting to see what happens to James Arthur, winner of the least-watched series of The X Factor.
Will any of the six million people who saw him on the show remember who he is by the time he releases an album of sub-Ed Sheeran acoustic, hip-hop-infused ballads next year?
See you here this time in 2013 and all will be clear.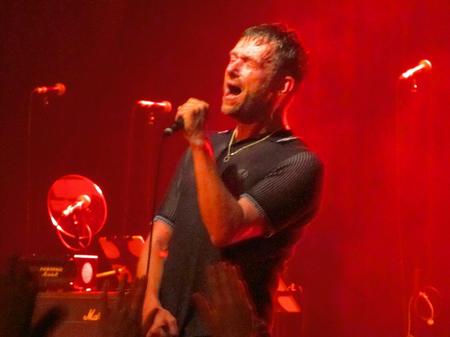 How Britpop returned at the Kent seaside
Most of the summer was dominated by the Olympics. For much of July and August, all eyes of the world turned to London.
The first thing they will have seen was the opening ceremony, masterminded by Danny Boyle. What could have been a futile attempt to match the scale of the Beijing ceremony was actually one of the most joyous things of the 21st century.
Britain's engineering past, multi-cultural society, welfare state and illustrious popular culture were all showcased side by side, to a soundtrack better than anything any other country could put on. The athletes – and Clare Balding – took centre stage for those few weeks, and deservedly so, but by the time the closing ceremony came, it was a musician once again in the limelight. Or four of them in this case – Dave, Alex, Graham and Damon of Blur.
They played their "last ever" concert at Hyde Park in early August, although they've since confirmed a handful of shows for 2013.
It all started off with what Damon Albarn, pictured, called their "first proper gig in three years" at Margate's Winter Gardens a couple of weeks earlier, when a handful of lucky fans got to see the band who won the Outstanding Contribution to Music Award at the Brits in February.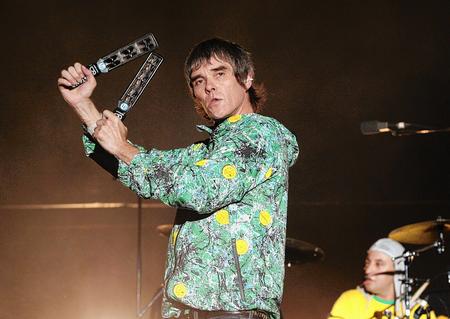 The second coming of Manchester's finest
The biggest musical reunion of the year was the Stone Roses. They announced their plans last year, but June saw them play three dates at Heaton Park in Manchester, before jetting off around the world, presumably via Cash Cow Airlines.
Their shows in their home city were beset with problems: 90-minute queues at the bar, overflowing toilets, bad weather and perhaps most of all, Ian Brown's voice. It was like they'd never been away.