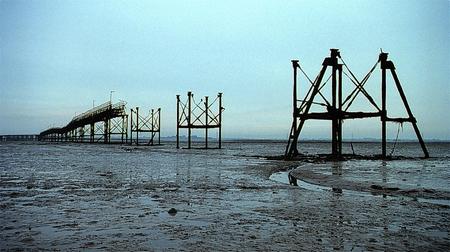 From masters' landscape painting to innovative photography, ancient relics to modern-day icons – 2013 offers a programme of art exhibitions in Kent and London to satisfy all tastes, writes Lesley Bellew.
Rosa Barba: Subject to Constant Change
Turner Contemporary, Margate
February 1 to May 6
The major multi-platform film installation, Subconscious Society, considers the end of the industrial age in favour of an age of technology.
Filmed in Manchester and Kent, it is inspired by Manchester as the first industrial metropolis and Margate catering to the related rise of a new leisure culture for the masses.
This thoughtful work depicts a society trapped inside a deteriorating interior where the characters explore what happens when objects lose their functions and meanings: rusting boats; collapsing piers and rollercoasters and deserted buildings rising from the sea.
Art in the Dockyard
Historic Dockyard, Chatham
February 16 to May 6
The Historic Dockyard's bi-annual community art exhibition will be back in the Stanley Spencer gallery, displaying works of art by people from Kent, all inspired by elements of the Dockyard. There will also be a family activity, Picture This, from Saturday, February 16, to Sunday, February 24, where visitors can produce some art and add it to the project.
The Pilgrims Way Artists 16th Annual Summer Exhibition
Tithe Barn, Lenham
May 10 to May 19
A wonderful setting for more than 400 pieces of art, sculpture and ceramics. A chance to view local work and buy some great-value pieces. Illustrated catalogue £1. Painting workshops on Wednesday and Thursday, May 15 and 16, need to be booked (£15 a session). Free entry and parking.
keithjanetjackson@btinternet.com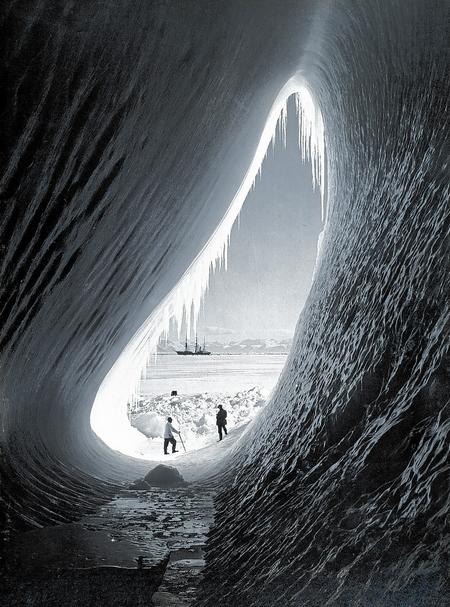 Exploring Antarctica: The Final Expeditions of Scott and Shackleton
Historic Dockyard, Chatham
May 24 to August 30
British explorers Robert Falcon Scott and Ernest Shackleton were obsessed with the race to the North Pole. Evidence of this comes through stunning photography and artefacts in an exhibition which tells unforgettable stories of the competition to conquer the desolate land we now call Antarctica.
Curiosity: Art and the Pleasures of Knowing
Turner Contemporary, Margate
May 25 to September 15
This exhibition playfully explores the themes of fascination, inquiry, obsession, monstrosity and invention.
It enters the realm where research and wonder meet; where artists interest themselves in physics and natural history, where scientists and rigorous researchers admit their capacity for awe and their attachment to bizarre artefacts and phenomena. Are you curious?
From Shore to Sea: Paintings by Sir John Lavery RA 1914-1918
Historic Dockyard, Chatham
September 15 to December 1
Sir John Lavery is seen from a naval perspective in 31 paintings as part of a major loan from The Imperial War Museum. Lavery was appointed as an official artist in the First World War but a car crash during a Zeppelin bombing raid kept him from fulfilling this role. He did not make it to the Western Front and remained in Britain and mostly painted boats, planes and airships.
Manet: Portraying Life
Royal Academy
January 26 to April 14
With more than 50 paintings spanning the career of the enigmatic Edouard Manet (1832-1883), this exhibition examines the relationship between Manet's portrait painting and his scenes of modern life. Thematic groupings explore Manet's world and the landscape of late 19th-century Parisian society through depictions of his family, fellow artists, literary, theatrical and political figures.
Schwitters in Britain
Tate Britain
January 30 to May 12
The first major exhibition to examine the late work of Kurt Schwitters, one of the major artists of European Modernism. Schwitters was forced to flee Germany when his work was condemned as "degenerate" by the Nazi government and the show traces the impact of exile on his work. It includes more than 150 collages, assemblages and sculptures many shown in the UK for the first time in more than 30 years.
Schwitters' collages often incorporated fragments from packaging and newspapers reflecting British life.
Becoming Picasso: Paris 1901
The Courtauld Gallery, Somerset House
February 14 to May 26
This exhibition tells the remarkable story of Picasso's breakthrough year as an artist. At 19, he launched his career in Paris with influential dealer Ambroise Vollard and his first exhibition set him on course to become one of the greatest artists of the 20th century. Works show the young painter taking on and transforming the styles and subjects of major modern artists of the age.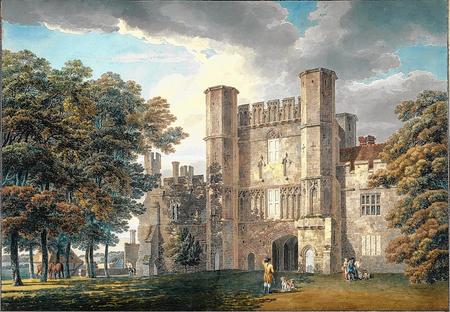 Constable, Gainsborough, Turner and Making of the Landscape
Royal Academy, London
Until February 17
Curator MaryAnne Stevens has put together this exhibition wholly from the Royal Academy's own collection. In the beautiful John Madejski Fine Rooms and Weston Rooms, this new exhibition analyses the shift in landscape painting during the 18th and 19th centuries.
The display starts with works of 20th century artists Richard Long, Norman Ackroyd, Michael Kenny and John Maine who represent the lasting legacy of Constable, Gainsborough and Turner.
This contemporary relevance shapes the visitor's journey – kick-starting an understanding of how Gainsborough and his contemporaries addressed the changing meaning of "truth to nature."
From hand-written letters to portable water colour palettes, the 130 works include Gainsborough's Romantic Landscape (c.1783), and a recently acquired drawing that was last seen in public in 1950. Constable's two great landscapes The Leaping Horse (1825) and Boat Passing a Lock (1826) hang alongside Turner's brooding diploma work, Dolbadern Castle (1800).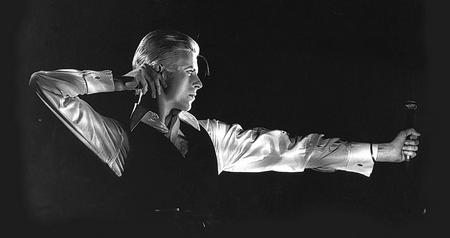 Bowie is
Victoria & Albert Museum
March 23 to July 28
After David Bowie surprised fans on his birthday by releasing his first single in 10 years this week, the V&A has chosen 2013 to explore the 66-year-old icon as a musical innovator and cultural icon across five decades.
The museum has been given unprecedented access to the David Bowie Archive and the display of more than 300 objects trace his shifting style and sustained reinvention, including Ziggy Stardust costumes, photography by Brian Duffy and album sleeve artwork. There are visual excerpts from films and music videos such as Boys Keep Swinging and set designs created for the Diamond Dogs tour (1974) – plus handwritten lyrics, Bowie's own instruments and album artwork. Book now.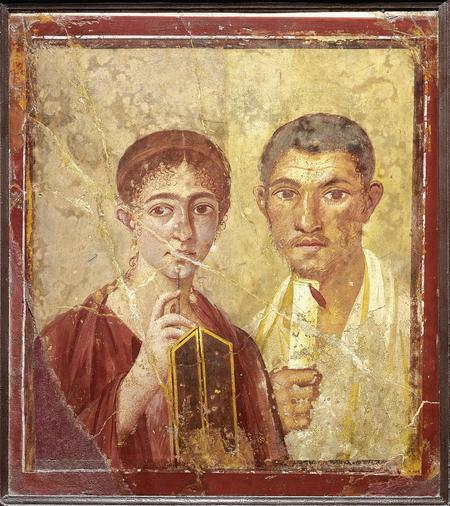 Life and Death: Pompeii and Herculaneum
British Museum
March 28 to September 29
AD79. In 24 hours two cities in the Bay of Naples were buried in lava after the eruption of Vesuvius. Preserved under ash, their discovery nearly 1,700 years later provided an unparalleled glimpse into the Romans' daily life. From bustling streets to intimate spaces of a Roman home this exhibition takes the visitor to the heart of the people who lived in Pompeii and Herculaneum.
Revelations: Experiments in Photography
Science Museum
June (date tba)
A new exhibition space opens at the Science Museum in June – the exact
date is still under wraps, however the first exhibition has been named. Revelations: Experiments in Photography explores contemporary art photographers' responses to scientific photography made between 1850 and 1920. The 80 works draw upon important photographs from the collections of the National Media Museum and the Science Museum.
Vermeer and Music: The Art of Love and Leisure
National Gallery, Sainsbury Wing
June 26 to September 8
In 17th century Dutch paintings, music often figured as a metaphor for harmony, a symbol of transience or, depending on the type of music being performed, an indicator of education and position in society. This exhibition explores the concept of music as a pastime of the elite in the northern Netherlands and will bring together for the first time the National Gallery's two paintings by Johannes Vermeer, Young Woman Standing at a Virginal and Young Woman Seated at a Virginal, plus The Guitar Player.
Humphrey Ocean: A handbook of modern life
National Portrait Gallery, London
Until July 21
Humphrey Ocean studied at Canterbury Art School from 1970 to 1973. This display contains 40 works painted in gouache on paper comprising portraits of family and friends who have visited his south London studio since 2006.
Ocean says of this work: "In real life a simple thing like catching someone's eye can change our lives in a second. Stretching this moment for just as long as it takes to set it down and make a painting is what I have been doing." with people I know."