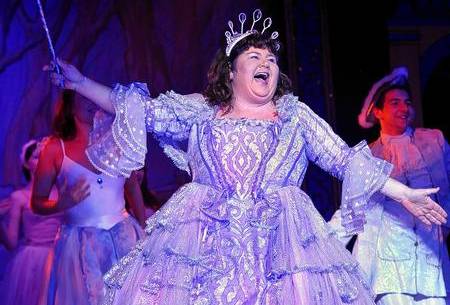 Cinderella, The Central Theatre, Chatham
By Wendy Atkins
With implausible characters, an unbelievable storyline and a happy ending, Cheryl Fergison must have breathed a sigh of relief to finally be out of EastEnders so she can play the Fairy Godmother in this year's panto at The Central Theatre.
It started with a lash of lights as the fairy (Fergison) appeared. She got the audience started on their cheering ready for the fun to come, not to mention several inevitable EastEnders references.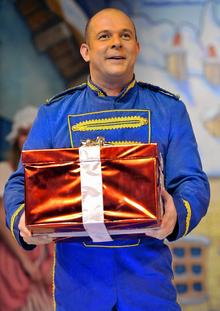 Paul Burling, Britain's Got Talent star who plays Buttons, did not disappoint. He kept the show moving along nicely with lots of one liners and impressions including digs at Cheryl's former soap cast member Steven McFadden (who plays Phil Mitchell).
There was a pretty Cinderella, her father Baron Hardup, who took every opportunity to show off his Gangnam Style dance moves, a handsome Prince who sang well and his assistant Dandini, who spent a lot time running away from the Ugly Sisters – Chavyarna and Chavyeta.
The Ugly Sisters were the stars for me with their catchphrase of "ain't we adorable?" followed by "shut it" after the audience booed them. I lost count of their costume changes which included large watermelons and a fancy frock resembling a helter-skelter. There were great songs, one-liners and innuendo all the way, something for the grown-ups to chuckle at while the kids looked bemused.
It was our first panto and by the end I was booing and cheering with the rest of them.
Cinderella runs until Sunday, January 6. Tickets £12 to £22. Box office 01634 338338.