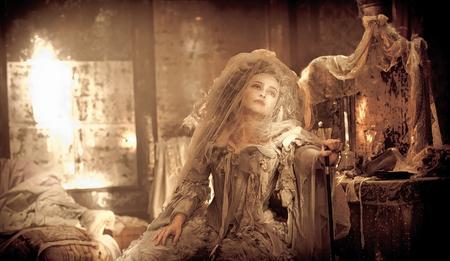 Filmmakers for the forthcoming Hollywood version of Great Expectations used Kent to film key scenes for their movie. Chris Price reports.
When the stars hit the red carpet for the premiere of Great Expectations, they enthused about sinking their teeth into Charles Dickens' timeless roles.
"These Dickens characters, they're so rich, and they're always a great challenge to actors," said Ralph Feinnes, who plays Magwitch, when the hotly-anticipated new film closed the 56th BFI London Film Festival.
"They're so strong, definitive, they have a high definition about them, they leave a lasting mark, whoever plays them, I think. They're so well constructed by Dickens that it's a gift to play them, to get the chance to interpret them."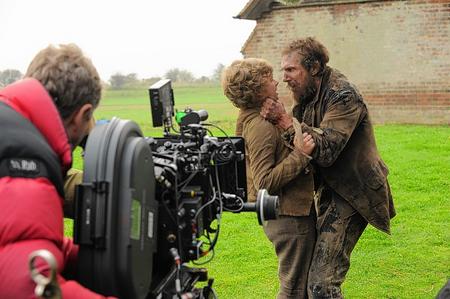 One of the other defining elements of Dickens' writing is the setting he describes, much of which has been famously set in Kent. Having lived at Ordnance Terrace, Chatham, as a boy and then living out his days in Higham at Gads Hill Place, Kent was always dear to the Victorian author's heart and he set the opening exchanges of Great Expectations on the North Kent marshes.
Movie makers at BBC Films, who are behind the film, arrived at Elmley Marshes on Sheppey last November to film some of the scenes.
"We were really excited. It's a very quiet place so it was unusual to have so much going on," said assistant warden at Elmley, Lyndsey (CORRECT) Record, who lives in Sittingbourne.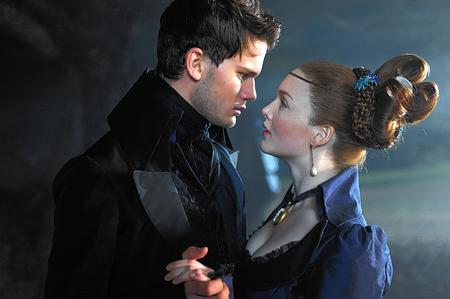 Warden at the RSPB reserve Gordon Allison was in charge of the production team's visit but he died in February, so his colleagues are going to make sure they see the film in his honour.
"He really enjoyed them being here," said Lyndsey. "It is a difficult balance of letting them do what they want but also making sure the wildlife is not disturbed but the film crew took everything on board.
"It was very foggy and misty. It was perfect for their scenes. They went to a few marshes to film and it will be good to try and spot our one."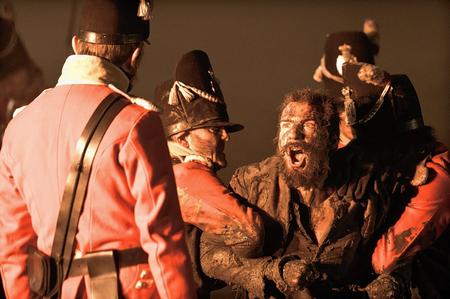 Many of the stars of the film were on site. Ralph Feinnes even helped one of the staff herd cattle through a gate.
"It was very busy on two or three days when they were doing the filming," said Lyndsey. "I went down with Gordon one evening when they were filming and I saw David Walliams."
Another setting for the film was Sir Thomas a Becket Church in Fairfield on Romney Marsh, where Ralph Feinnes and Young Pip actor Toby Irvine – the younger brother of Jeremy, who plays the grown up Pip – filmed some of the tense opening scenes of director Mike Newell's adaptation.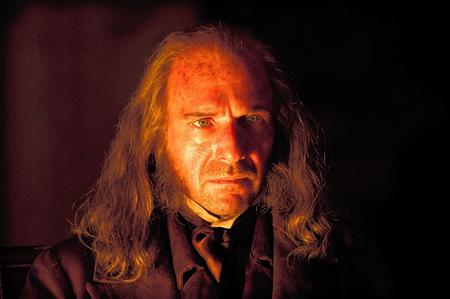 Shellness Beach on Sheppey was another location and the crew also shot two scenes for the movie – also starring Helena Bonham Carter, Jason Flemyng and Holliday Grainger – at Chatham's Historic Dockyard. One was a chase scene with the Young Pip running through the cobbled streets around the Ropery complex, often used by moviemakers to mimic the old streets of London.
The other scene involved ex-Cracker actor Robbie Coltrane. Shot in one of the Hemp Houses of the Ropery complex, the film crew put a carriage inside the room for a special effect scene, simulating the carriage moving forwards with Robbie Coltrane inside.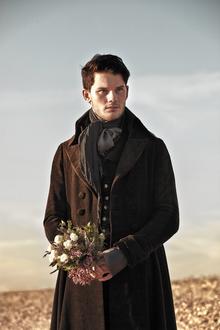 "As often happens, they wanted to film as many different scenes on location as possible to minimise cost," said the Dockyard's filming manager Sam Cooper, who lives in Marden.
"They needed a room where they could fit their carriage prop so they brought that along on the day they were filming the cobbled streets to get the most out of their day."
The film – which comes out officially on Friday, November 30 – is the latest in a string of big name productions to arrive at the Dockyard, including Hollywood flicks Sherlock Holmes and the forthcoming Les Miserables movie, as well as the BBC drama Call The Midwife.
"There are a lot of Dickens related connections in Medway so it is good to see this movie using a bit of Medway," said Sam.
"We have hosted lots of Dickens productions recently with the bicentenary of his birth in 2012."
Great Expectations is in cinemas now. For a review of the film click here.